Croatia's coastline is peppered with islands, over a thousand. It's part of what makes this stretch of the Adriatic Sea so appealing to visitors and also why island hopping is one of the most popular ways to spend a vacation in Croatia and Dubrovnik has six inhabited islands just waiting to be explored and enjoyed. Each of these islands has at least one hotel and plenty of private accommodation to choose from as well as restaurants serving delicious dishes prepared using fresh local ingredients and of course, plenty of seafood!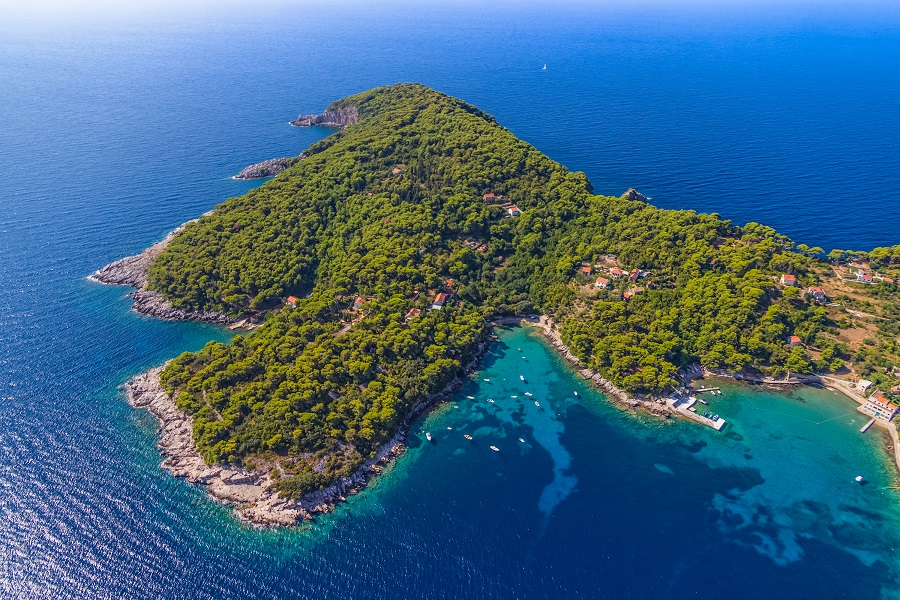 After a few days exploring Dubrovnik's Old Town and the wider countryside, a stay on one of its islands is the perfect way to completely unwind on a secluded beach, far away from any hustle and bustle. We've put together a rundown of the six islands that covers what to see and do, where to stay and where to eat.
Mljet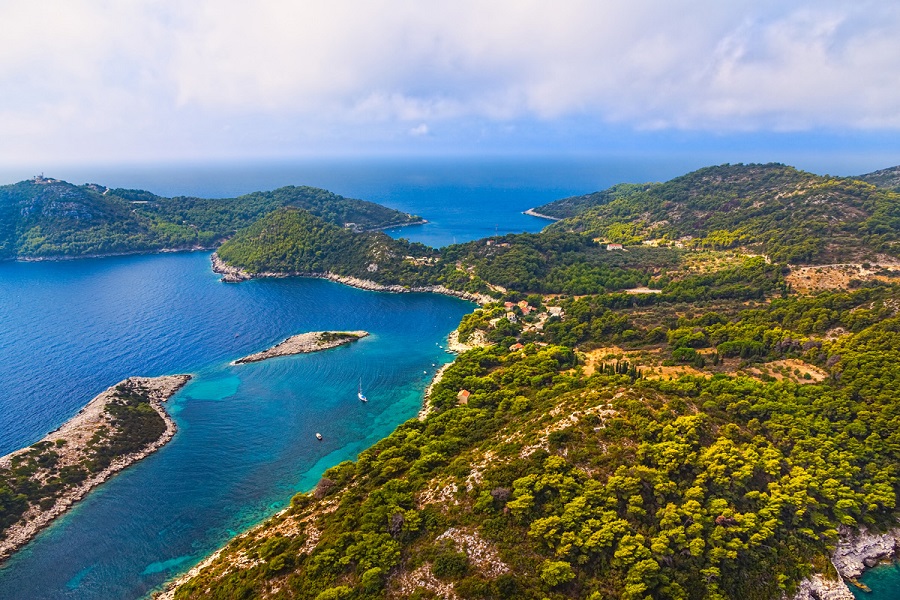 Croatia's most forested island, Mljet is best known for its impressive lakes and lush green nature. One-third of Mljet is a national park. This island is the perfect getaway for outdoorsy types who can enjoy hiking, cycling, kayaking, and swimming in Mljet's saltwater lakes. Saplunara looks like it could be in Castaway with its sandy beach and laguna, free of any bars or restaurants. Don't miss the chance to take a boat to Sveti Marija (St. Mary) island and tour the Benedictine monastery it's home to, or visit Odysseus Cave. According to legend, Odysseus was the only survivor of a shipwreck near the island, on the cliff of Ogiran. The story goes that he then swam to this cave before eventually meeting the nymph Calypso with whom he had twins: Nausithous and Nausinous.
Restaurants: Restaurant Stermasi, Konoba Herc, Restoran Maestral
Hotels: Hotel Odisej, Pomena
Korcula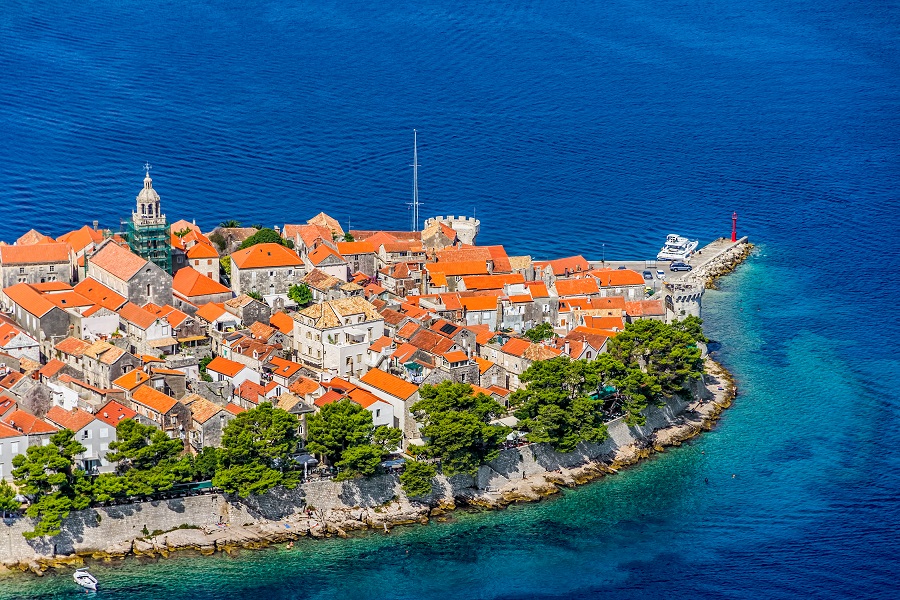 The alleged birthplace of the explorer, Marco Polo, Korcula is an island that enchants visitors with its architecture, excellent wines, charming villages, and picturesque bays. The town of Korcula's Gothic and Renaissance architecture dates back to the 15th and 16th centuries and is surrounded by thick stone defensive walls which you can walk along as you explore the stone streets. When it comes to food and drink, Korcula is the premier island in this part of the Adriatic. Boasting a Michelin-star restaurant, acclaimed konobas, and host of renowned wineries producing authentic sorts, you won't be short of ways to indulge your taste buds. Don't miss the chance to see the traditional Moreska sword dance performed in Korcula town.
Restaurants: Konoba Maha, Konoba Mate
Hotels: Port 9 Resort, Lesic Dimitri Palace
Lastovo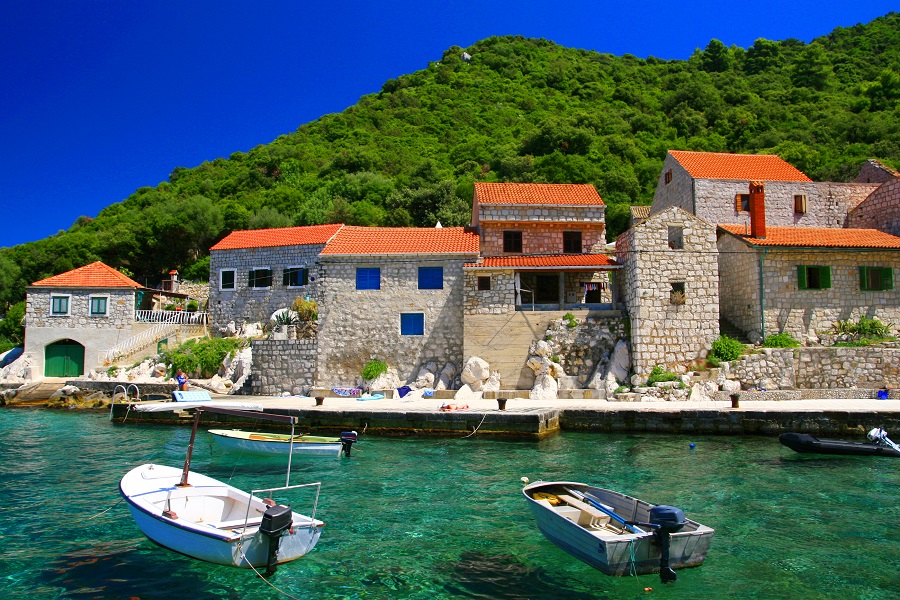 The greenest island of all, Lastovo is part of an archipelago of 46 islands and a designated nature park. If you enjoy stargazing then this is the island for you thanks to its unpolluted skies. Lastovo town is an impressive hillside settlement built in a cascade formation. Many of the buildings date back to the 15th and 16th centuries and have unusual cylindrical chimneys known as fumari. The island's recent military history makes it a fascinating place to explore by foot and boat as you can explore the submarine tunnels and old fortifications. During August, the Lastovo Otok Glazbe music and arts festival takes place over four days for a perfect way to combine culture with relaxation.
Restaurants: Konoba Fumari, Konoba Bacvara
Hotels: Hotel Solitudo, Pasadur
Lopud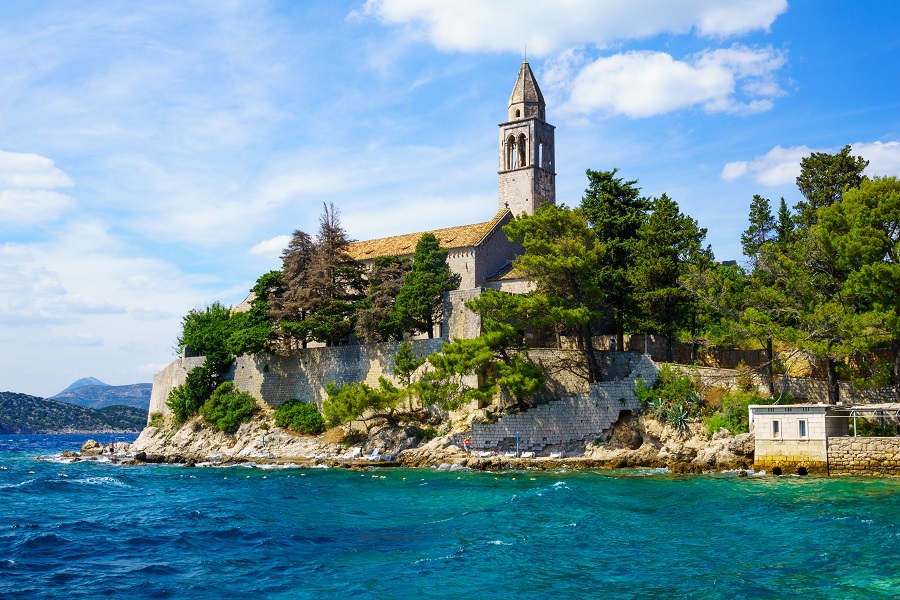 Lopud is the favorite island getaway at weekends for locals from Dubrovnik as it's a short ferry or boat ride and is a car-free haven away from the city's hustle and bustle in summer months. The island is perhaps best known for its sandy beach, Sunj, which is ideal for families with small children thanks to its shallow waters. More surprising is the fact you can get a contemporary art fix on Lopud by visiting Art Pavilion Your black horizon, an interdisciplinary project by artist Olafur Eliassn and architect David Adjaye. Tour the fortress and gardens at Lopud 1483, a renovated 16th-century monastery, and discover the Sacred Garden and its contemplative pathway with nine stations designed to help you relax and meditate. And if you're looking to spoil yourself, why not indulge in a beauty treatment at Lafodia Sea Resort's Waterhill Spa? A wonderful way to start or end your day.
Restaurants: Bindo, Restaurant Dubrovnik, Restaurant Obala
Hotels: Lafodia Sea Resort, Lopud 1483
Kolocep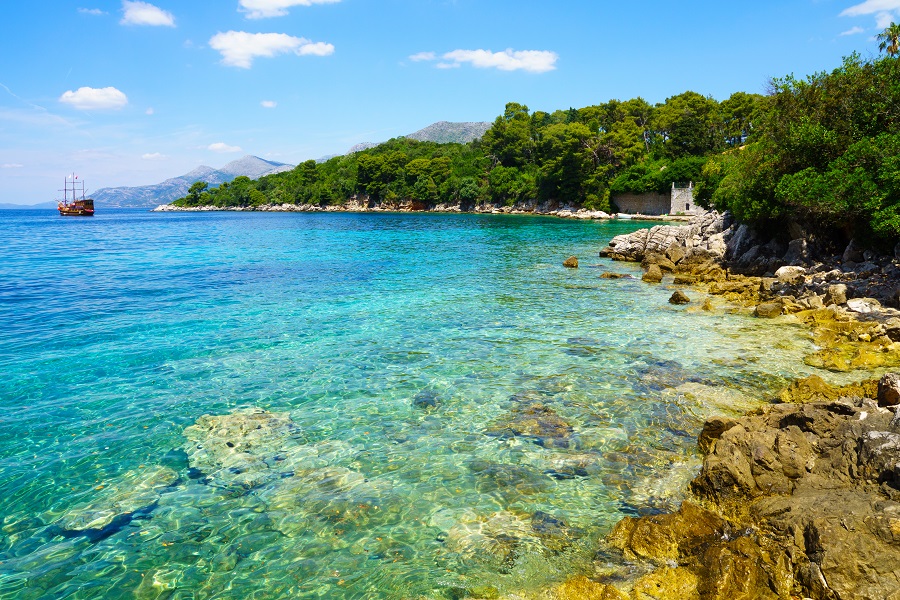 Croatia's southernmost inhabited island, Kolocep is just over 2 square kilometers in size but you'll be surprised by its offer. Sandy beaches and plenty of pathways to explore. Villa Rose is the island's best restaurant and you'll quickly realize why its terrace is one of the top wedding venues in Dubrovnik with its views over the Adriatic Sea. The island boasts its own Blue Cave, take a kayak tour to the area for a great afternoon.
Restaurants: Villa Rose
Hotels: TUI Blue Kalamota Island Resort, Kalamota Beach Resort
Sipan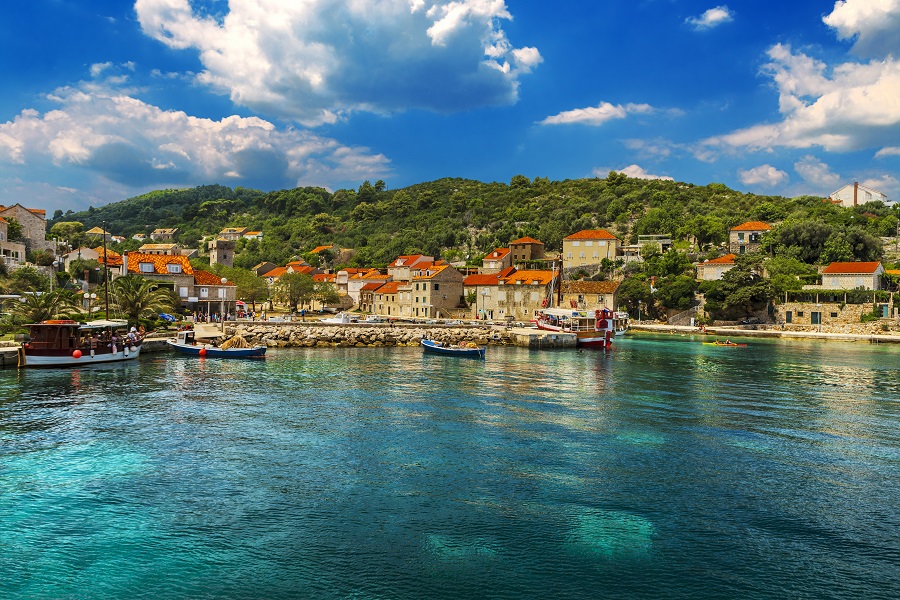 A popular summer resort of Dubrovnik's nobility in centuries gone by, Sipan island has historic buildings to admire, picturesque green bays to swim in and delicious seafood to enjoy. In Sipanska Luka you'll find the grand summer residence of the Sorkocevic family and the Rector's Palace which dates back to 1450. In Sudurad, two defense towers dominate the skyline, built by the Skocibuha family to defend their summer residences from attacks from pirates.
Restaurants: Kod Marka
Hotels: Hotel Bozica
For more information on island hopping travel programs in Croatia, contact the friendly and professional team at Adriatic DMC.