While Plitvice National Park may be Croatia's best known, Krka National Park is breathtaking and beguiling in equal measure. Just a 30-minute drive from the coastal city of Sibenik, the park covers an area of 109 sq. km along the Krka River and is home to over 200 species of birds, 800 species and subspecies of plants and 18 species of fish. We've listed five reasons why a visit to Krka National Park should be on your travel to-do list.
Hike along 22 trails
Krka is home to 47 kilometers of educational walking trails divided into lower, middle and upper courses. Each trail is designed to provide an immersive experience of the park, stimulating senses and informing visitors with the help of educational panels along the route.
Feel an adrenalin rush on a mountain bike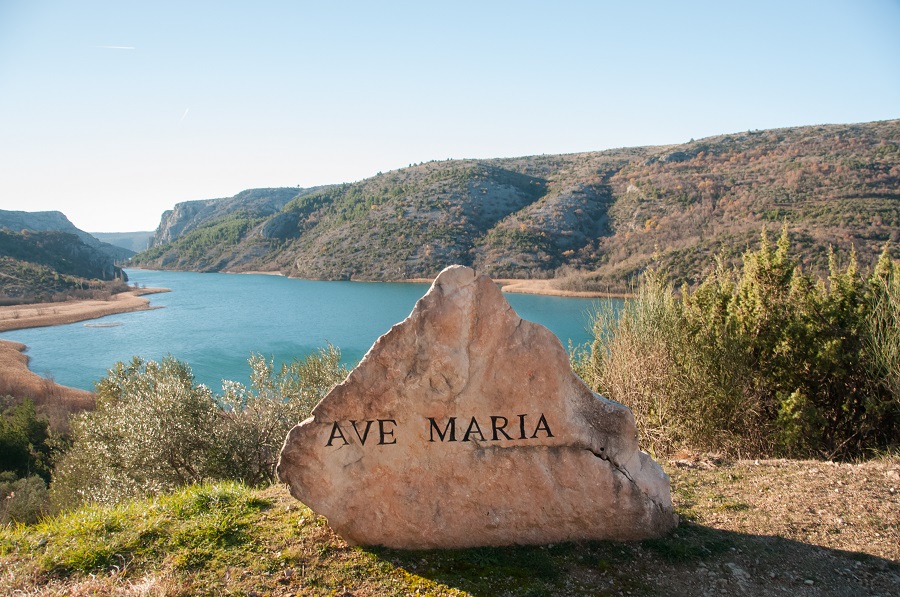 With properly marked routes, detailed brochures and GPS coordinates available for visitors, Krka National Park is a dream for mountain bike enthusiasts. Choose from one of five routes between 24 and 46 km in length with altitudes of 600 m plus.
Explore historic monasteries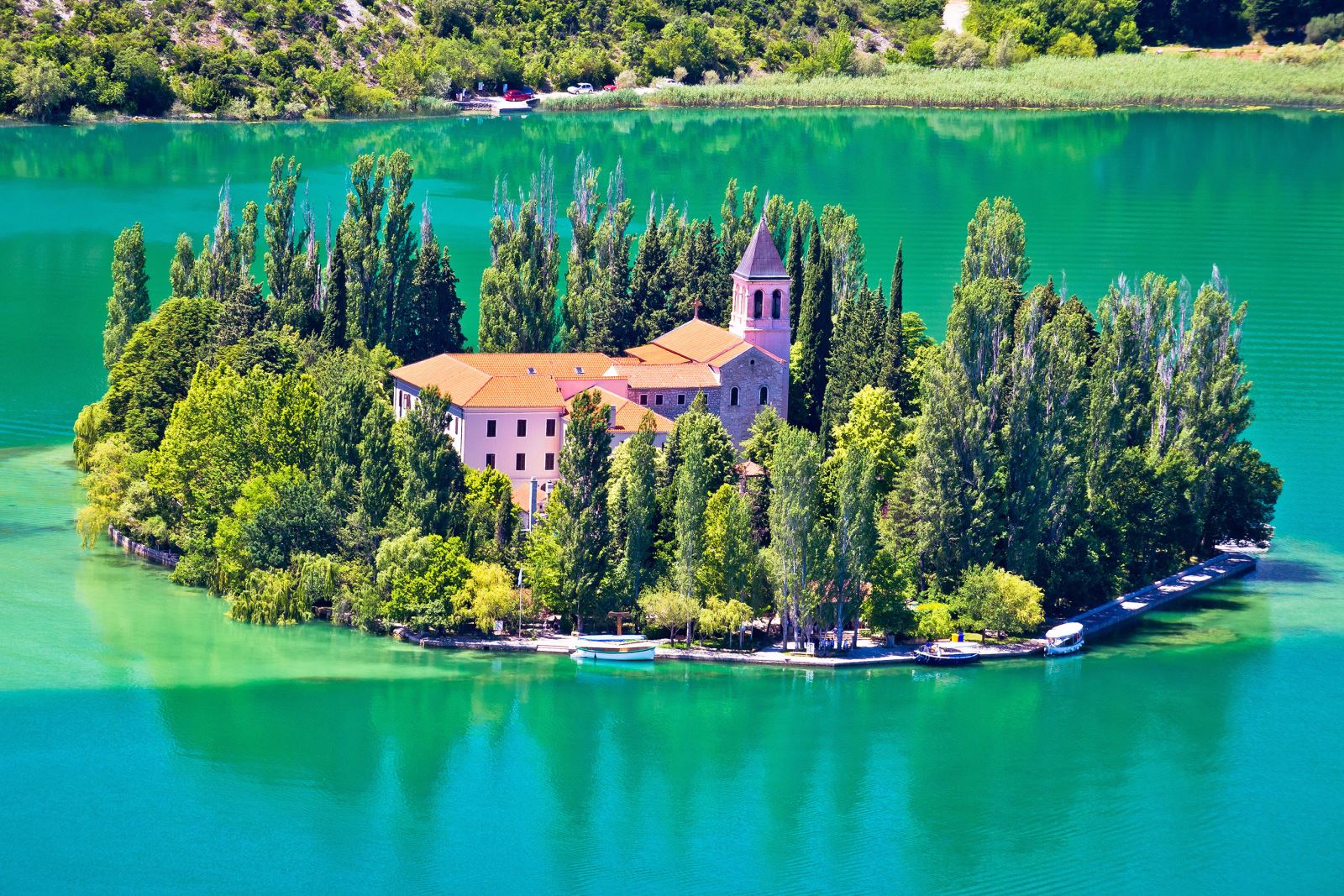 Not one but two historic monasteries are located within Krka National Park – Visovac and Krka (Holy Archangel). Interestingly, Visovac is a Roman Catholic Franciscan monastery while Krka is Serbian Orthodox. Visitors can take a boat ride to Visovac or Krka and explore their grounds to learn about their centuries' old traditions.
Swim under a waterfall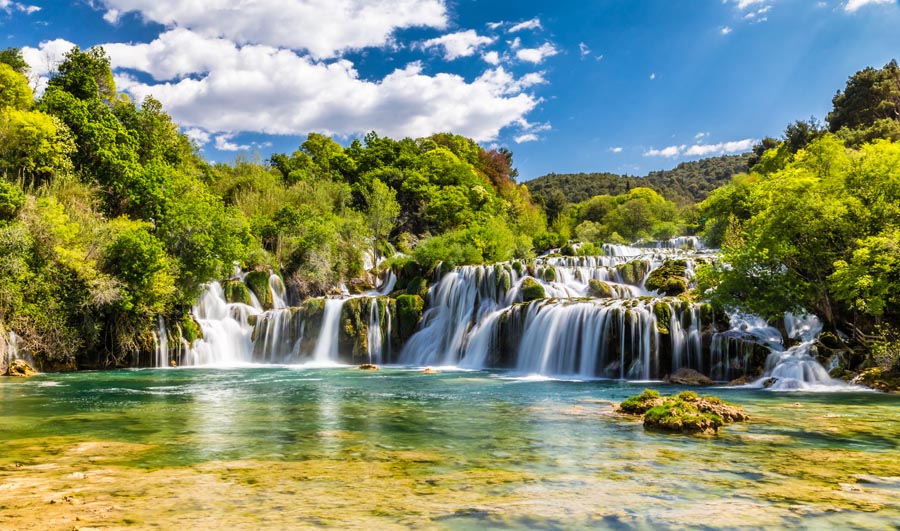 For a truly unforgettable experience, visit the Park in summer when you can enjoy a very refreshing swim with the backdrop of the stunning Skradinski buk or Roski slap waterfall behind you. Restrictions are in place; visitors can enjoy bathing between 1 June to 30 September only.
Enjoy picture-perfect moments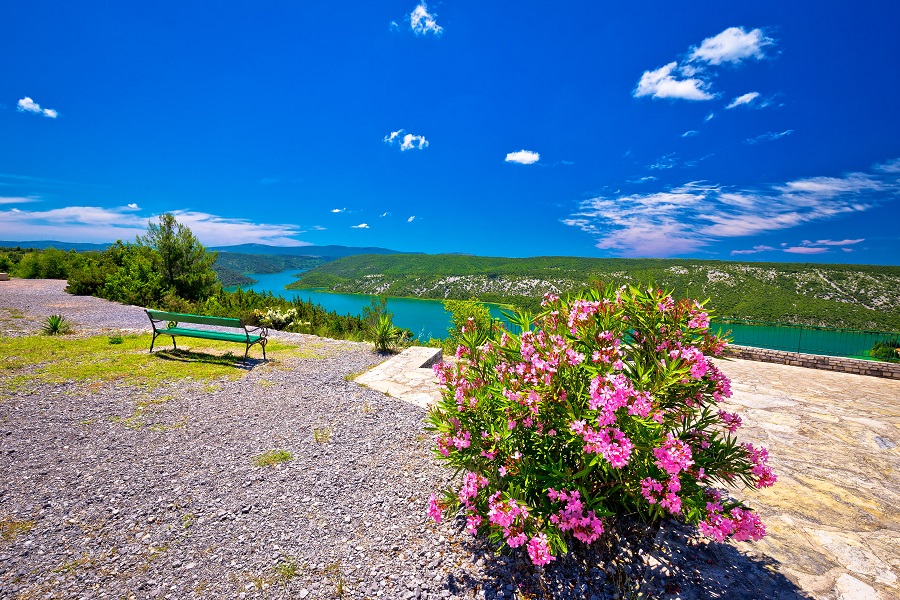 Five marked viewpoints offer brilliant photo opportunities or perhaps even the perfect location for a romantic proposal. Each offers the ideal spot to take a break, soak up the beautiful scenery and take some fantastic photos for lasting memories of your visit to Krka National Park.
For more information on immersive experiences in Croatia or land tours including national parks, contact the friendly and professional team at Adriatic DMC.