Nestled on the Northern Dalmatian coast of Croatia, Zadar is less well-known that Split or Dubrovnik but has plenty of sights to entice travelers.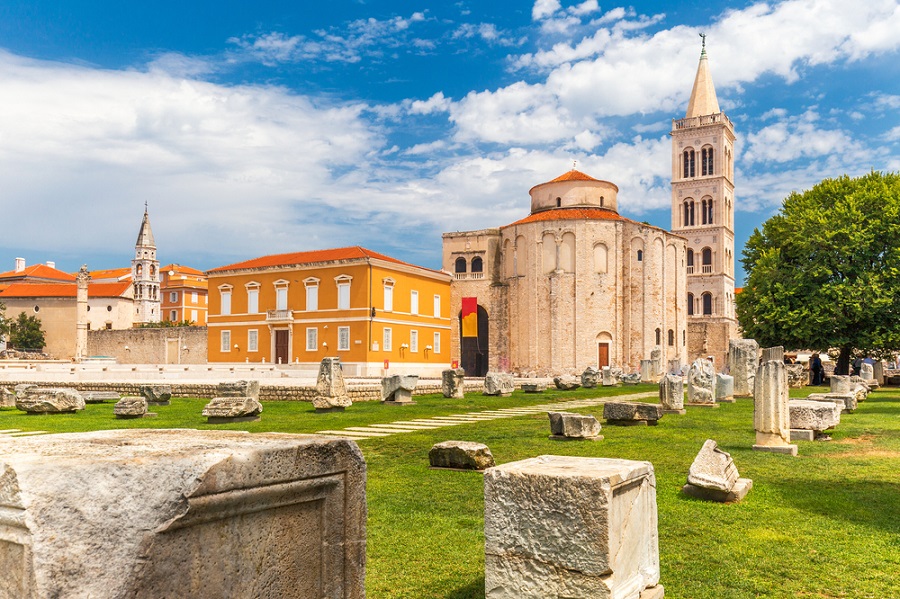 On any one of our shore excursions from Zadar, travelers have the opportunity to immerse themselves in local Dalmatian culture, history and tradition. The city of Zadar is one of Croatia's top tourist destinations and you'll find a magical mix of beautiful stone buildings, picturesque coastline, and vibrant night life. Zadar's renowned wineries and food producers also make it a haven for foodie travelers. Alfred Hitchcock declared Zadar's sunset 'the world's most beautiful' so be sure to visit the famous Sea Organ and Sun Salutation for an enchanting experience of the city's sunset.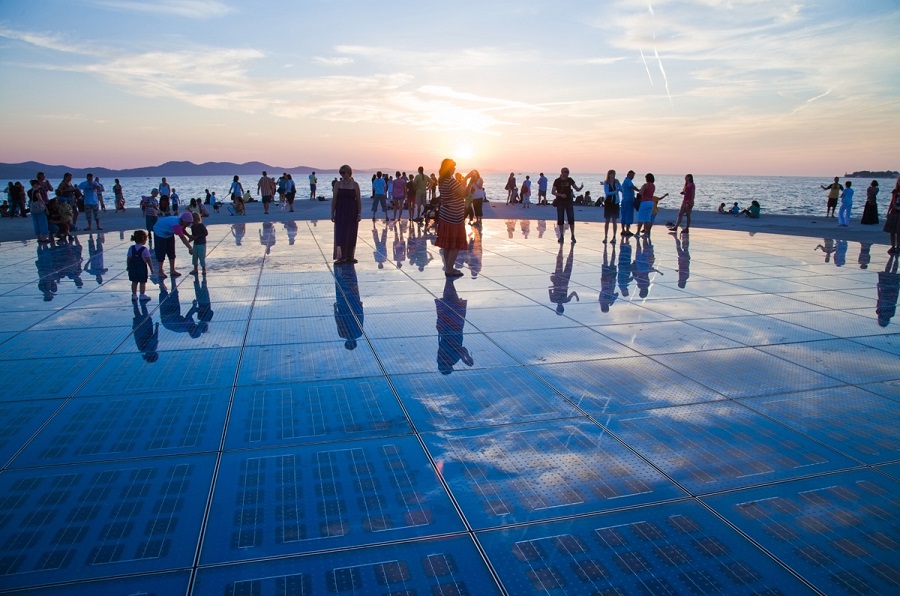 If you're looking for aprofessional and reliable DMC in Croatia to deliver Zadar shore excursions that your passengers will remember fondly for years to come, then we are the ideal partner for you. Check out our rundown of some of our top shore excursions in Zadar for travel inspiration.
History & Culture
Zadar's history dates back to the Stone Age and is the oldest continuously inhabited city in Croatia. Ruled over by the Romans, Venetians, Ottomans and French, the city has so many stories to tell. Any history buff will delight in all that Zadar has to offer.
Zadar by Tuk Tuk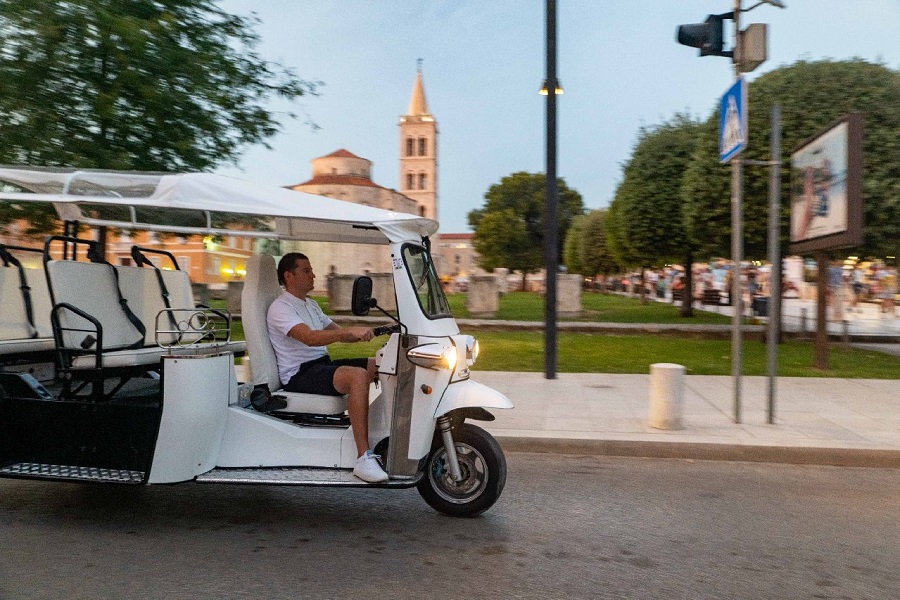 Discover the personality, charm and hidden beauties of this vibrant city on a local, fun and eco-friendly way. Drive along the Coast of Duke Trpimir and Zadar marina towards the viewpoint, where you'll take a short break of 15 minutes to enjoy the panoramic view and to introduce you to Zadar. Continue towards the city center through neighborhoods to the Peninsula, after passing the city bridge, you'll make a stop at the Sea Organ and Sun Salutation, where you will hear about their design. The tour continues towards the Roman Forum to hear a story about its origin before we head towards the port of Fosa and the Land Gate. You'll then return to the city center for a guided walking tour.
Pag Lace Workshop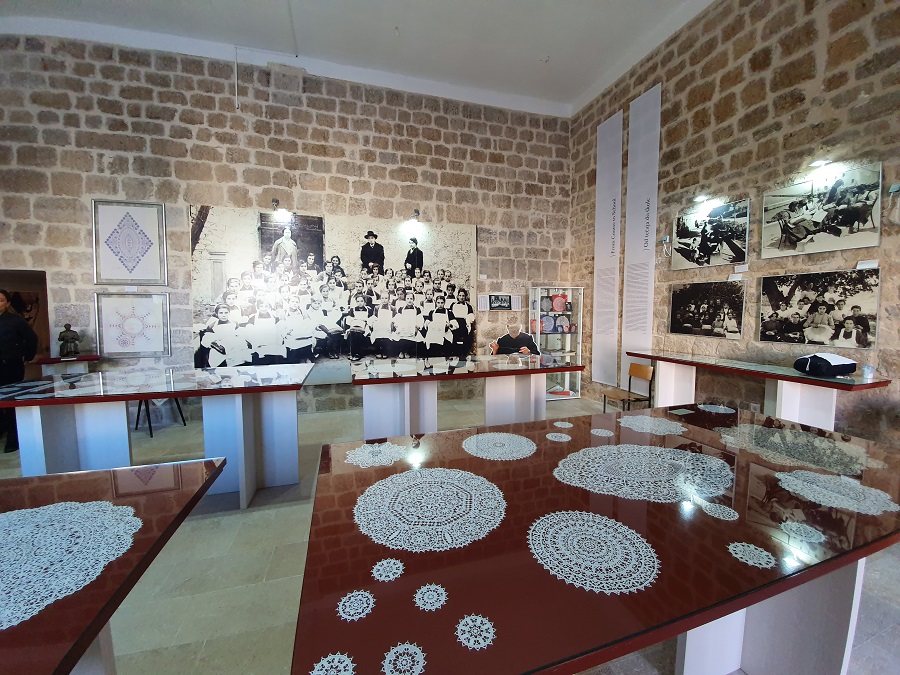 The history of Pag Lace, the ''white gold'' of the town of Pag, is rich. Pag lace is believed to have its roots in Mycenae and that it started to be made in the town by the end of 15th century. The Benedictine nuns from St. Margarita's convent are the main initiators of lacemaking and who founded the Lacemaking School in Pag. Today there is a collection in the convent with more than 127 exhibits which have been conserved for more than 150 years. That collection is a declared piece of Croatian cultural heritage. A visit will be made to the famous Lace Museum of Pag where you will be greeted and hosted by two local ladies who will share their experience and knowledge of lace making with you before you try your hand.
Zadar Highlights & Rural Estate Visit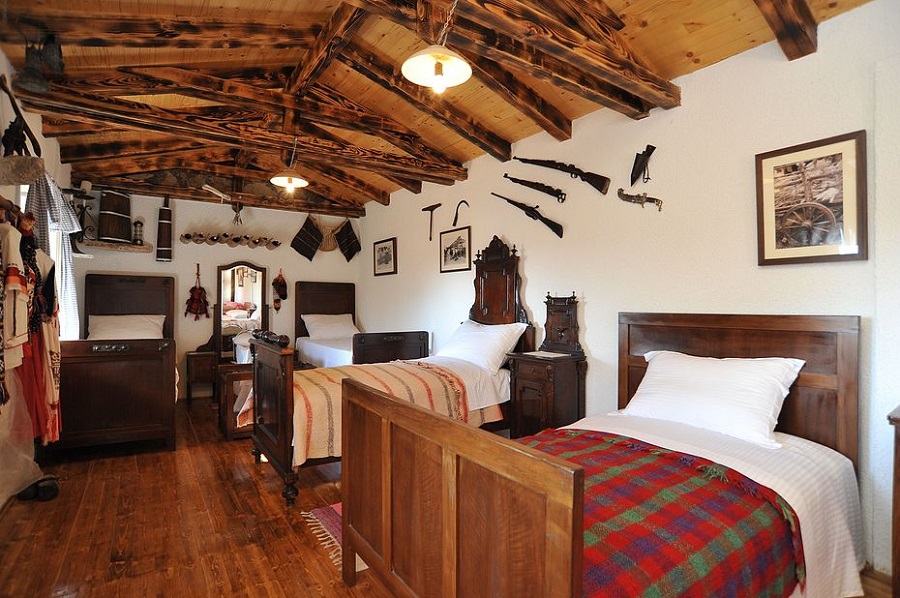 Discover the Medieval treasures of Zadar during this memorable guided stroll through the city's Old Town. The city walls of Zadar attest to its long history of warding off would-be conquerors and rulers, including the Venetians and the Turks. Upon entering the heart of the Old Town, explore the highlights of this magnificent city followed by free time.
At the Odžaković farmhouse in the village of Nadin, you will be amazed by the beauty of the traditional stone architecture of the building, the staircase leading you to the heart of the house - a little museum filled with interesting exhibits going back to 1835 and valuable artefacts traditionally used by the people in this region. Experience life as it once was and enjoy a delicious lunch of homemade produce.
Food & Drink
Gastro themed tours are perfect for foodies but also anyone looking to learn about the traditions specific to a place. On a food and drink-based tour of Zadar region you can expect to visit beautiful wineries, farms, world-class restaurants or quaint family homes. Here are some of our favorite places to take travelers for a true taste of Zadar.
Wine Pairing at Sladic Winery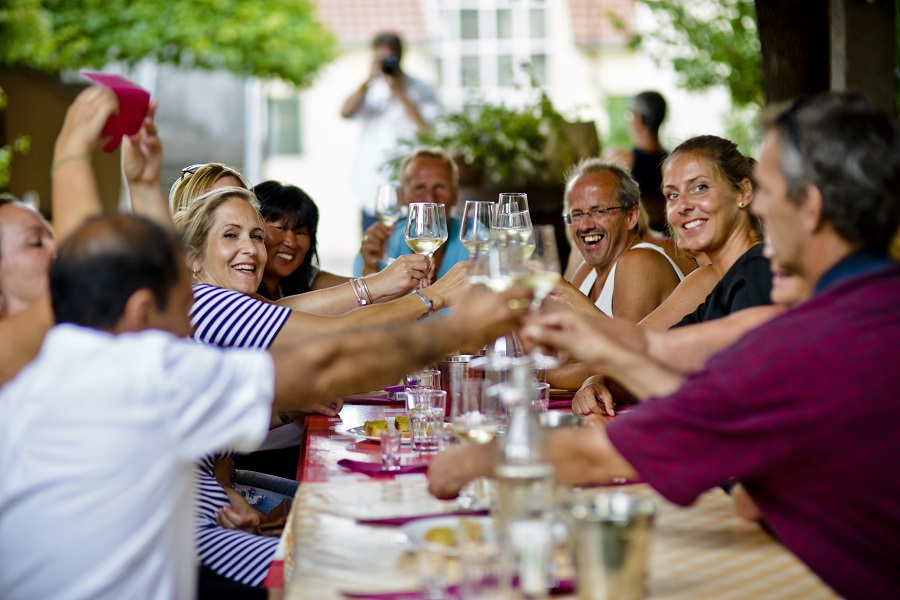 Skradin is a little town situated at the upper end of Krka estuary on the entrance to the National Park and one of the oldest towns in Croatia, with one of the most picturesque marinas on the Croatian Adriatic. Upon short guided tour of Skradin, we head towards Plastovo where Sladic winery is situated. This family winery is truly dedicated to preservation of heritage, producing wines made exclusively from indigenous varieties of the Skradin area. Their extra virgin olive oil is made from indigenous varieties too. Liqueurs are made from high-quality grappa macerated with the wild fruits that grow in surrounding nature. You'll learn all about the wine growing and production process during you tasting experience where the wines is prepared with fresh produce from local family farms.
Pag, A Cheese Paradise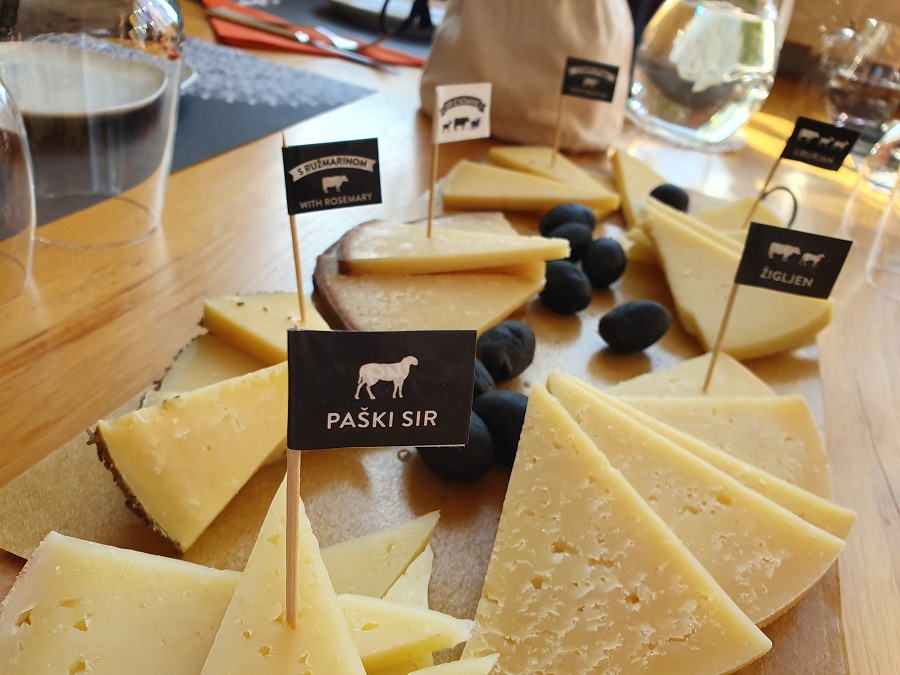 Since ancient times, Kolan has been the agricultural center of the island of Pag Island, with an emphasis on sheep-breeding and the production of the award-winning Pag cheese, or 'Paski sir'. During your visit, sample the characteristically piquant taste of Pag cheese, which is used to complement many traditional fish and meat specialties. At the award-winning Gligora cheese factory you'll learn all about the history of cheese production on the island and its global name today. Indulge your senses at the end of your factory tour with a guided tasting of Gligora's famous cheeses.
Nature & Outdoors
Zadar's coast and surrounding countryside are filled with stunning landscapes. Whether you want to explore Zadar by boat or bike, horse or hike, there's something for you.
Paklenica National Park Hiking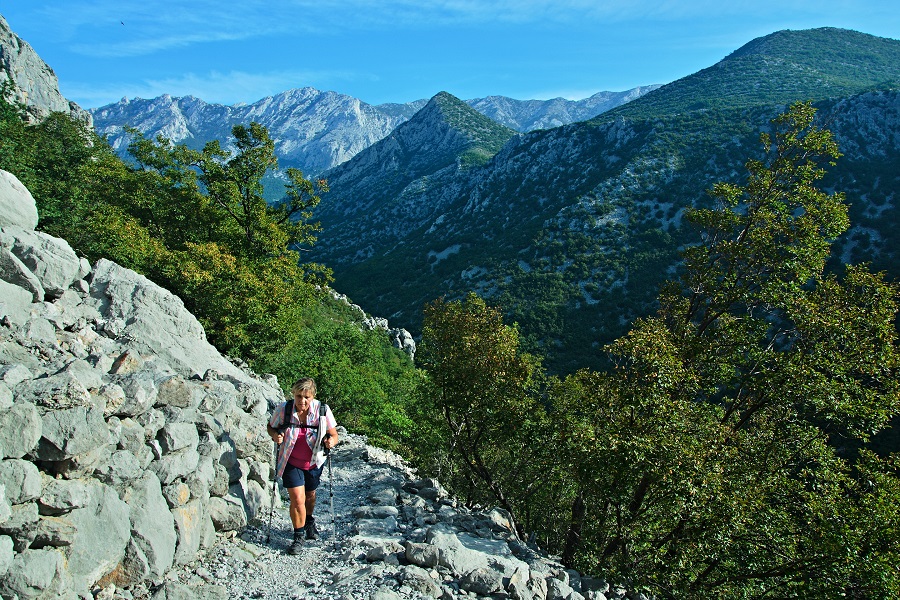 Declared a national park in 1949, Paklenica spans approximately 37 square miles, and is dominated by a legendary peak, Anica Kuk. Its summit offers spectacular vistas of the coastline, Adriatic Sea, Paklenica and the peaks of Velebit Mountain. Your hike winds through the Paklenica Karst River Canyon and uphill towards Anica Luka, with a few stops en route. Upon arrival at Anica Luka, a stop is made for refreshments, snacks and splendid panoramic views of your surroundings. The park also features a pair of picturesque canyons, Mala (Small) and Velika (Large) Paklenica.
Picturesque Lika on Horseback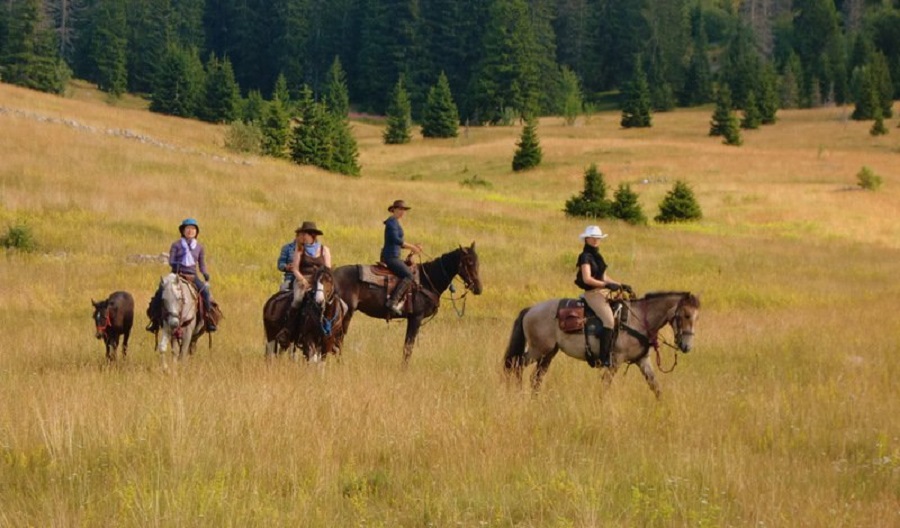 Enjoy an unforgettable day in nature with our horseback riding experience in Lika's countryside. Learn fascinating facts about the landscape you ride through at the foothills of the impressive Velebit Mountain, you'll get to know the wildlife and flora that makes this part of Croatia a wonderful escape from urban life. The tour leader will set you up for a delicious lunch on the trail where you can relax and enjoy your surroundings.
Sailing Zadar Archipelago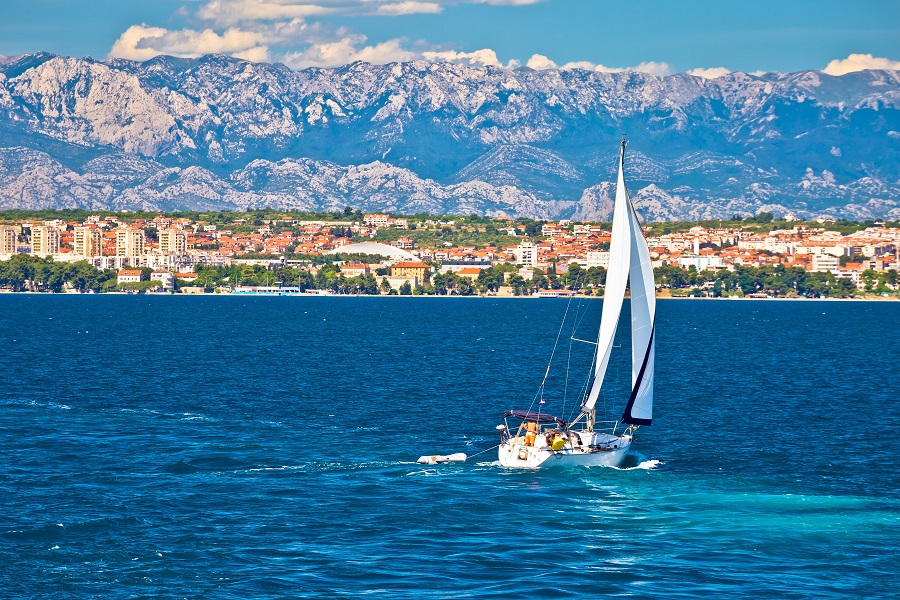 Departing from Zadar enjoy in scenic sail through Zadar channel, Mali Zdrelac passage toward Sabusa beach. Here you will have time to enjoy the crystal-clear Adriatic Sea before continuing towards Kukljica a small village on the island of Ugljan. Kukljica is the door to Telaščica Nature Park and Kornati National Park. The old nucleus with its original examples of folk architecture is divided from the tourist peninsula of "Zelena punta" by a large cove with a small port always filled with fishing boats and wooden sail boats. A stop will be made at Kostanj bay & Sabusa beach for swimming, sunbathing and snorkeling. After a short stop sailing toward Island of Osljak, lunch will be served on board the sailing boat. It is the smallest permanently inhabited island on the Adriatic and has a protected landscape where olives, pinewoods and cypresses give shade to the rocky beaches. The old fishing port with a church from the 5th century is one of the most colorful places in the whole Adriatic. You'll then depart for Preko Village. Its old center consists of typical Dalmatian architecture. The best way to feel the Mediterranean atmosphere is by walking along the quay or sipping a favorite drink on one of the terraces with a view of the Zadar Channel. Here you will have time for swimming or strolling through the Village.
Contact Adriatic DMC for more information on shore excursions on Croatia's Adriatic Coast.