Rovinj is without doubt, the star attraction on Istria's Adriatic Coast. A picture-perfect town with colorful buildings, stone streets and historical sites. Ocean cruise companies that include Rovinj in their itineraries are guaranteed to wow passengers even before they've disembarked with stunning panoramas of the coastline.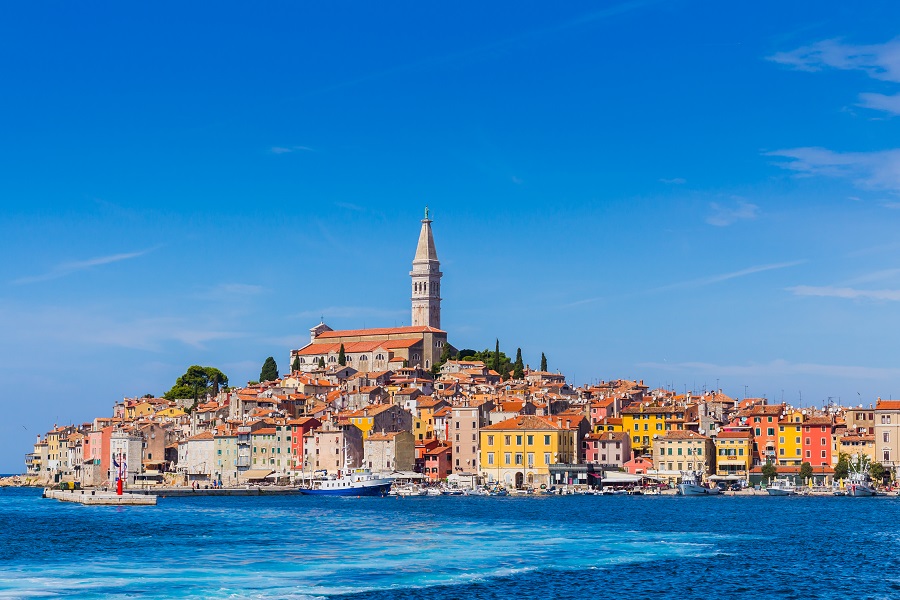 Once they dock, passengers are able to explore Rovinj's charming streets and squares at leisure, soaking up the Mediterranean ambience, or alternatively, they can head on an organized shore excursion delivered by a professional destination management company such as Adriatic DMC. We've put together a rundown of three of our favorite shore excursions in Rovinj for ocean cruise passengers to give you a flavor of what this chocolate box town has to offer.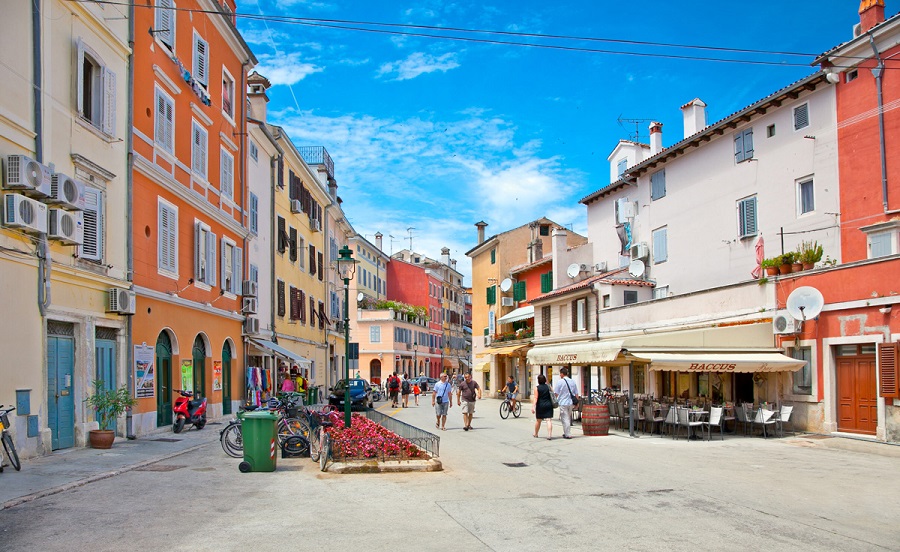 Experience Istria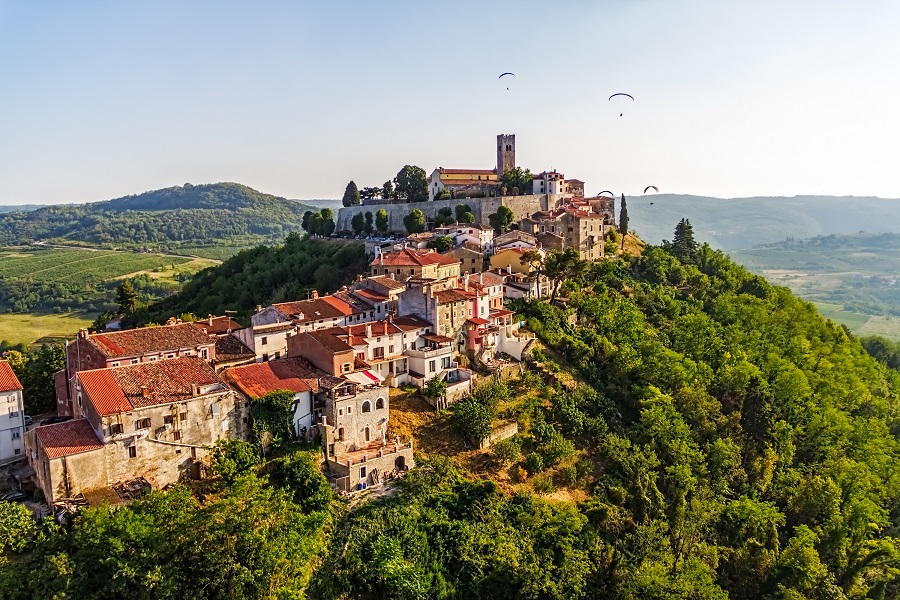 Head for Istria's beautiful countryside on this tour that takes in the hilltop town of Motovun with its charming stone streets and panoramic views over the surrounding area. A licensed tour guide will share the rich history of this Medieval town whose walls have been preserved in their entirety. Motovun is home to no less than 26 protected monuments of culture. Churches, a palace and its bell tower all hide stories that will delight any history buff.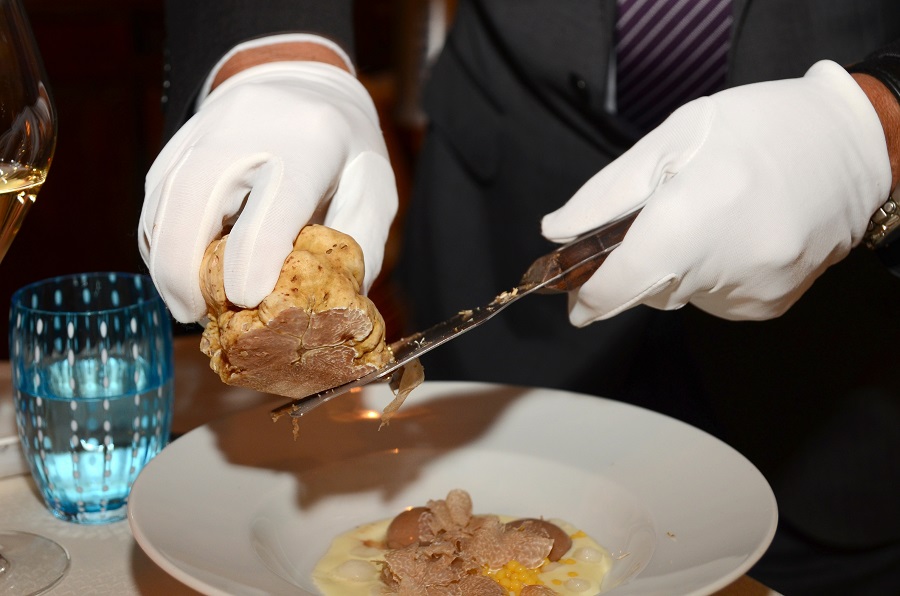 At the foot of Motovun lies the village of Livade which shot into the global spotlight in 1999 when one of the largest ever white truffles was found by Giancarlo Zigante. Since then, Livade has become renowned as a truffle haven where you'll get to enjoy a delicious truffle based three course lunch at Zigante's famed restaurant.
Parenzana Biking Trail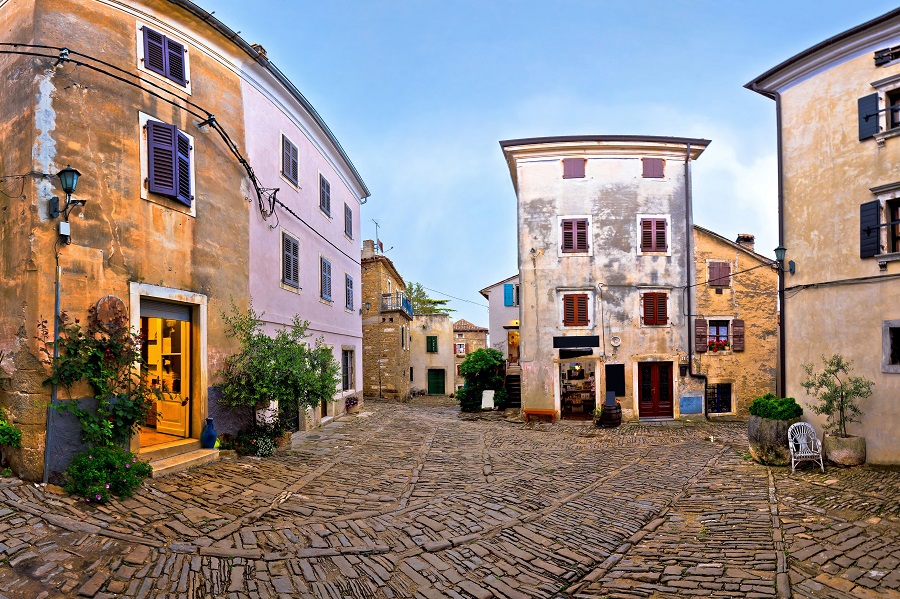 You'll visit the hilltop artist town of Groznjan and enjoy delicious snacks on your break in picturesque Zavrsje village on this famous cycling route. The Parenzana biking trail got its name from the famous railroad that connected Istria with the heartland of Austria-Hungary; Poreč in Croatia with Trieste in Italy. The railroad brought great prosperity to the local inhabitants, which is why it's referred to with respect and nostalgia in stories today.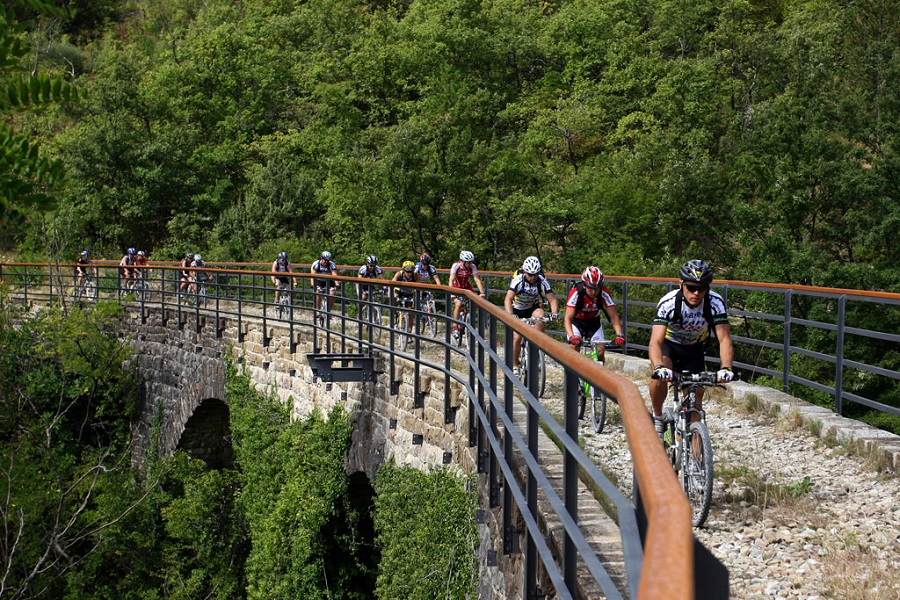 Parenzana's route passes through the tame landscape of Istria which conceals a huge natural wealth. The diversity of plant and wildlife in the lush forests will take you back to another time, and passages cut into massive rocks and deep chasms will remind you of nature's magnificence, and leave no one with a sense of indifference. Because of the extraordinary significance of this landmark, the Parenzana bike trail was created, and is also known today as the Trail of Health and Friendship because it connects three countries - Italy, Slovenia and Croatia.
RIB Boat Sea Adventure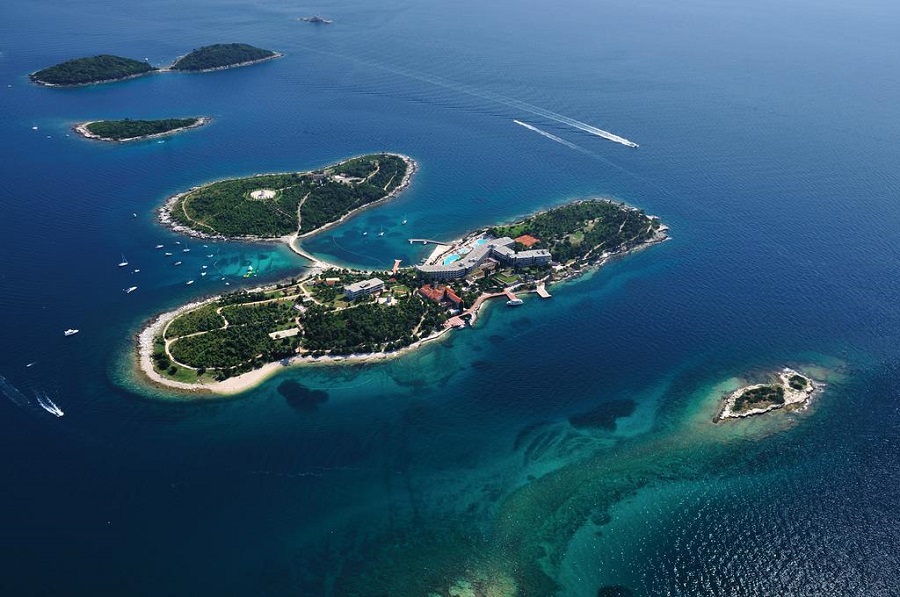 The best way to visit Rovinj Archipelago and Lim Fjord is by boat, so join this adventure and see the beauties from a different perspective while trying the tasty shellfish of this region. The natural landscape of the Rovinj archipelago and the coastline are part of Croatia's "Landscapes of Outstanding Value". The coast, holm oak, Alpine and Bruce pine forests and the special agricultural spaces amaze and capture with their beauty. This protected area stretches from St. John's Cape to Barbariga and encompasses all twenty Rovinj islands and islets.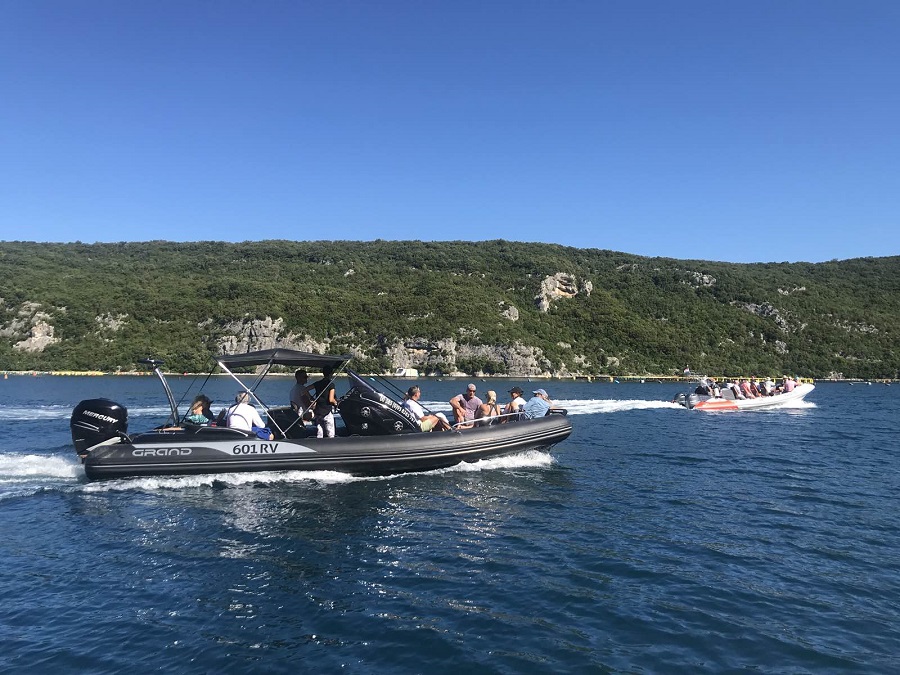 Lim fjord is one of the most beautiful natural sites in Istria and represents a sunken canyon valley in karst. It is one of the most beautiful fjords outside Norway offering many hidden spots to the ones coming to visit. The water here also contains a large number of planktons and oxygen so it provides abundant flora and fauna. The area is a natural hatching site for many fish species but is known for its oysters which impressed Anthony Bourdain.
For more information on shore excursions in Rovinj and other Adriatic ports in Croatia, please contact Adriatic DMC.