As you consider your travel programs and products for 2019, take a minute to read our recipe for a wonderful gastronomic tour in Dalmatia that we delivered for Viking Cruises recently. It's probably best to read this on a full stomach.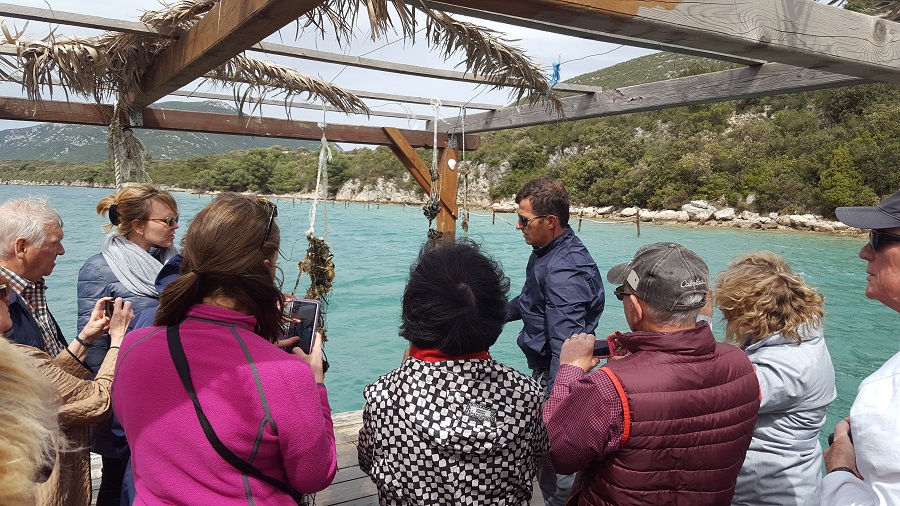 Ingredients
A professional destination management company (see Adriatic DMC for examples)
1 friendly and careful coach driver
1 knowledgeable professional licensed tour guide
A group of discerning travelers
1 rural family estate (with charismatic owners as hosts)
1 historic walled town
1 winery
1 wooden boat
1 oyster farm
1 historic seafood restaurant
A few rays of sunshine for added pleasure and more than a few splashes of local wines
Method
Ingredient preparation is quite simple when using Adriatic DMC. This award-winning excursion and land tour provider works with the region's best suppliers to create memorable experiences that offer unparalleled insight into local culture. You will work together to ensure that the ingredients for your tour match your client's need exactly.
Now to the mixing.
Take 1 friendly and careful coach driver (Marko) and 1 knowledgeable licensed guide (Mariana). They'll greet the group at the side of the coach and welcome them to the Dalmatian Food and Wine Tour. A quick head count, then start the engine. As the coach heads toward the first stop in Orasac, Mariana introduces the group to the geo-political history of the Dubrovnik region up to present day.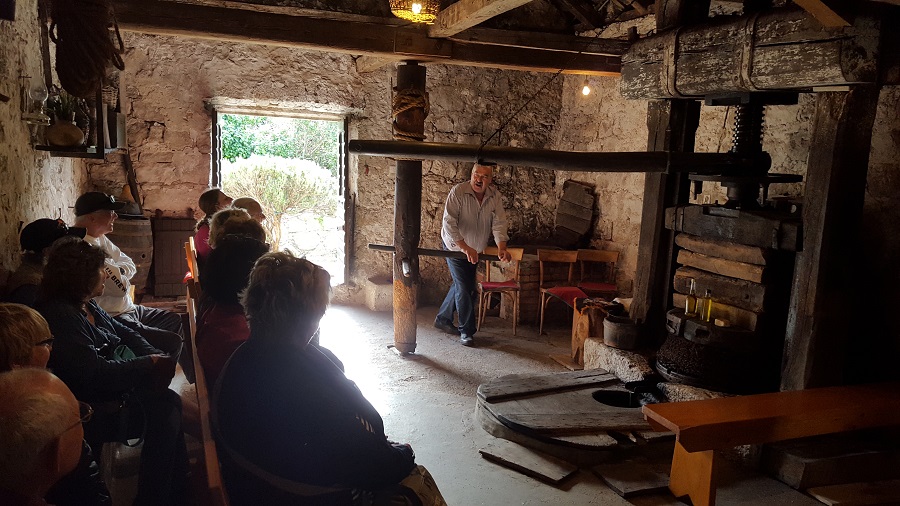 Add 1 rural family estate in the picturesque village of Orasac. The Dubeljs, Mato and Anka, welcome their guests to their stone mill house where Mato teaches the group about traditional flour and olive oil production methods with the help of his 200-year-old olive press, flour mill and beautiful horse Perla.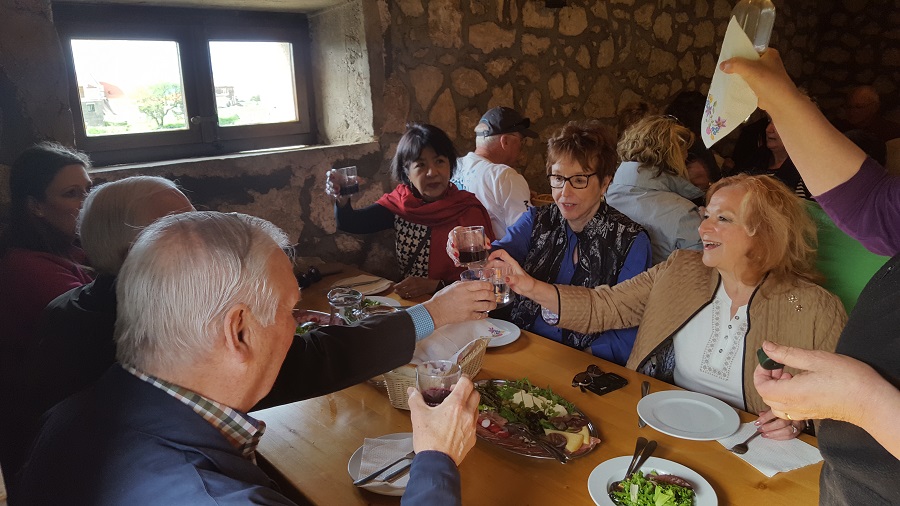 Once the group is settled, a food tasting session commences. Anka delivers platters of wonderful homemade cheeses and smoked ham served with salad fresh from their garden and of course, the family's own olive oil. Add a splash (or two) of red wine for extra flavor.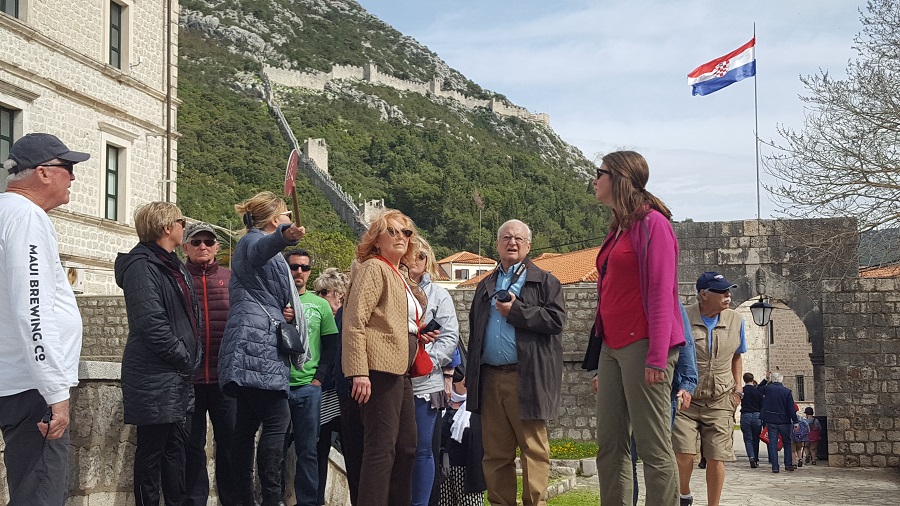 It's then time to leave and continue the journey to the historical walled town of Ston. Along the way, Mariana will share some of her indepth knowledge of the villages we pass through, offering insight into the local way of life and significant moments in their history.
Ston is the next ingredient to be added. It's not a typo but the name of a walled town famous for its oysters and salt fields; the perfect addition to our excursion. A short, guided tour of the historic town and its merchant past by Mariana adds some depth before travelling to Vukas Winery.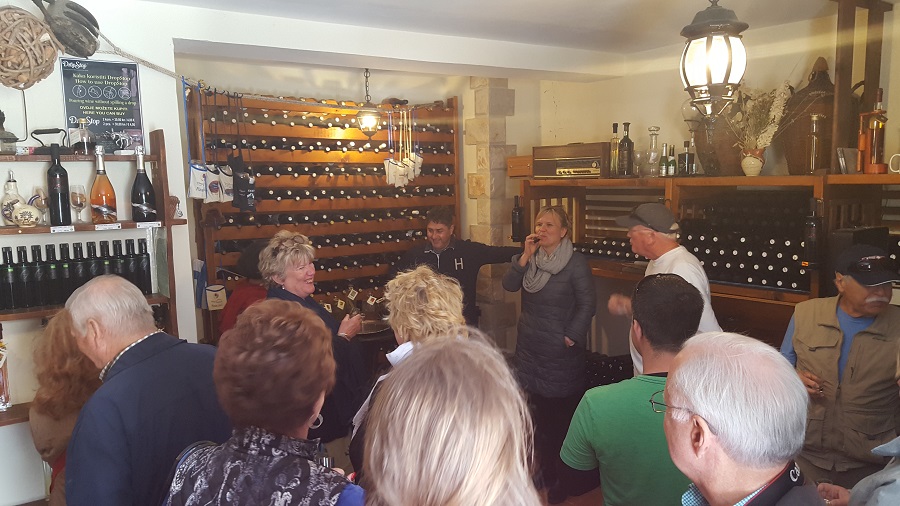 Pour in some delicious local wines at the Vukas Winery where host Dubravko explains the grape varieties found in the area and the wines' characteristics before a wine tasting session. Once the group has had the chance to ask questions and maybe purchase a bottle or two of Dubravko's wines, it's time to add the final two ingredients.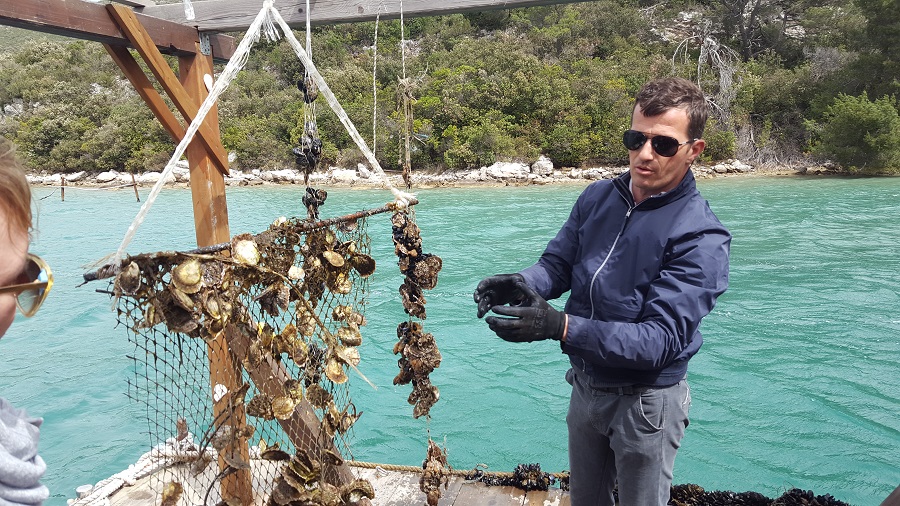 As you make your way on to a wooden boat in the beautiful Mali Ston Bay, be careful to take in the views from both sides of the boat as you sail towards the oyster farm. Once you dock, prepare your sea legs and head onto the platform where your captain will take oysters from the sea and talk you through the farming process. Now's the time to test the produce back on the boat along with locally produced white wine.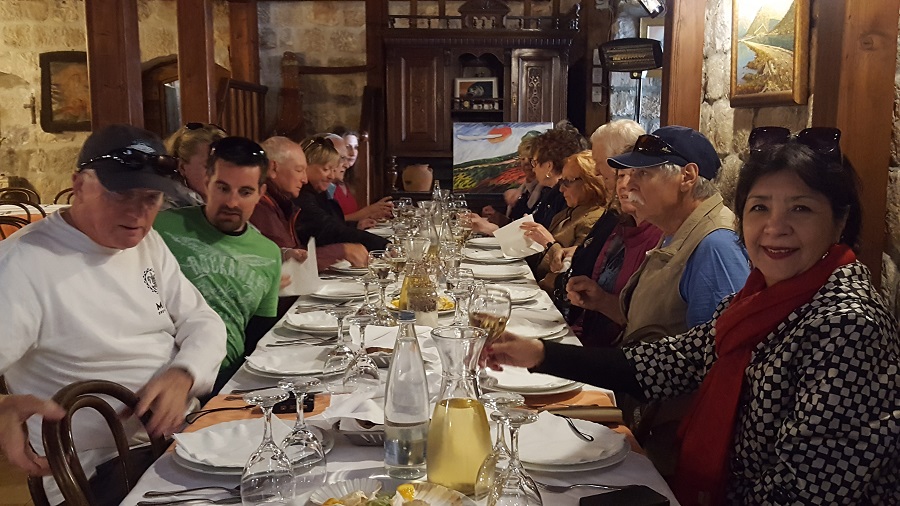 Once the oysters have been enjoyed by all head back to shore where the final ingredient is added: a 3-course seafood lunch in a centuries old former salt house. Add a sprinkle of good conversation, a few more splashes of great local wines and your tour is complete!
If you're ready to say yes to creating incredible experiences for your clients in Croatia and the Balkans then get in touch with Adriatic DMC's professional and friendly team, now.