A short drive from Dubrovnik lies the Peljesac peninsula, famed for its mussel and oyster farms, and vineyards which produce robust red wines. Besides its gastronomic offering, Peljesac offers beautiful scenery, gorgeous beaches and historic towns making it a wonderful place for a road trip to remember. We've compiled a rundown of five of Peljesac's wineries that are guaranteed to offer a brilliant experience of Croatian wines thanks to their picturesque vistas and welcoming hosts.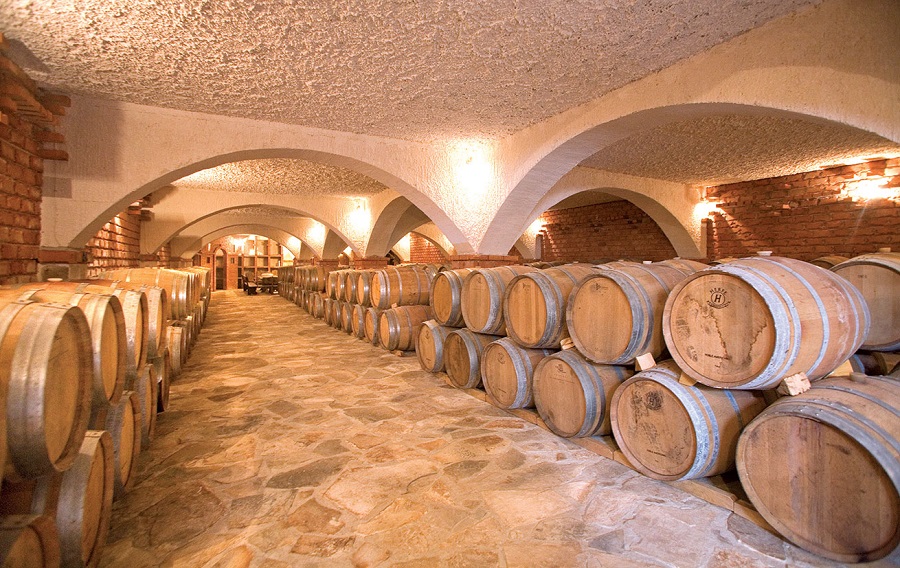 Mato Violic-Matusko is one of Croatia's best-known winemakers, his vineyards in Dingac produce Plavac mali grapes and the result is hearty red wines that are enjoyed all over the world. This winemaker's rock and roll image adds to the charm on a visit to the expansive rustic style cellars, or his hillside restaurant with wonderful views over the Adriatic. Sample reds Dingac and Plavac and sample Rukatac and Posip too.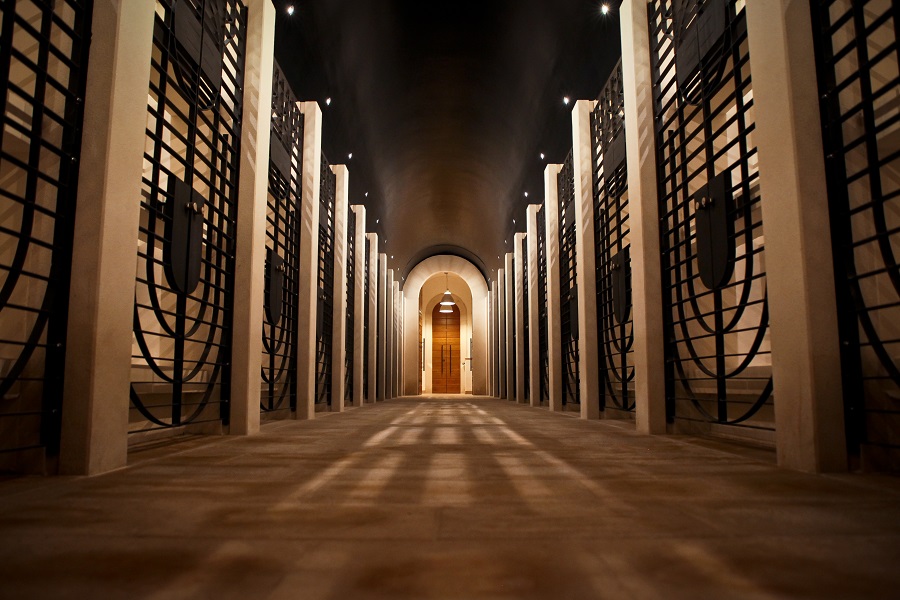 The Saints Hills' estate on Peljesac is a stylish mix of rustic charm and modern minimalism. This is a winery whose interior you'll want to photograph as much as its grounds. Saints Hills vineyard on Peljesac is located on the slopes of Dingac with views across the blue Adriatic to Mljet island. The St. Lucia vineyard produces Plavac Mali red wine which you can enjoy not only on a wine tasting but as part of a fine dining experience in the vineyard's restaurant. If all the enjoyment gets too much, why not stay over in one of the luxury guest rooms?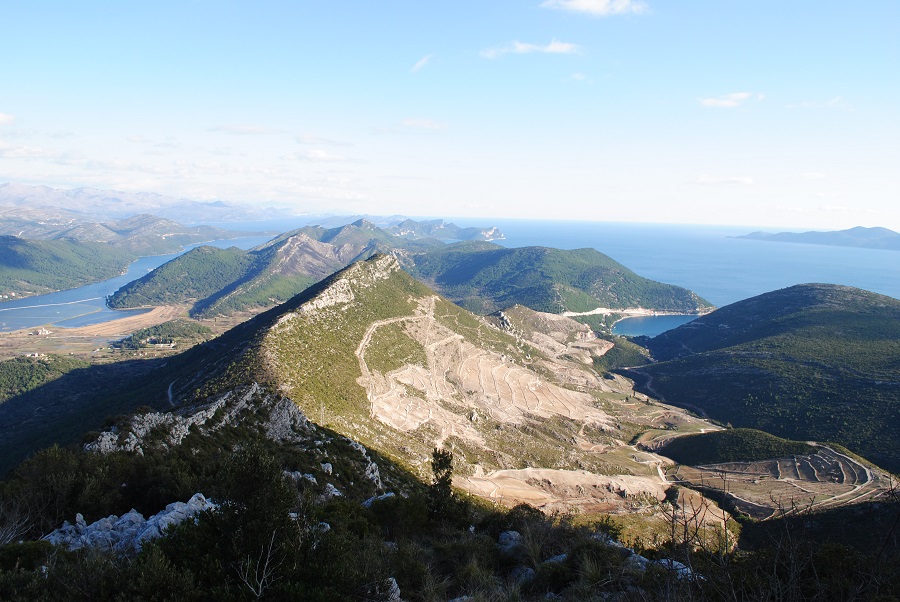 Photo credit: Vinarija MIlos
Award-winning olive oil producer Frano Milos also boasts an enviable vineyard just beyond the historic town of Ston, in the small village of Ponikve. His 15 hectares produce the indigenous Plavac Mali grape and his two sons, Josip and Ivan will guide you through your tasting of the final product: a dry Plavac, unfiltered, aged in Slavonian oak barrels. Don't miss the chance to sample the family's gold medal-winning extra virgin olive oil (assuming they have some left).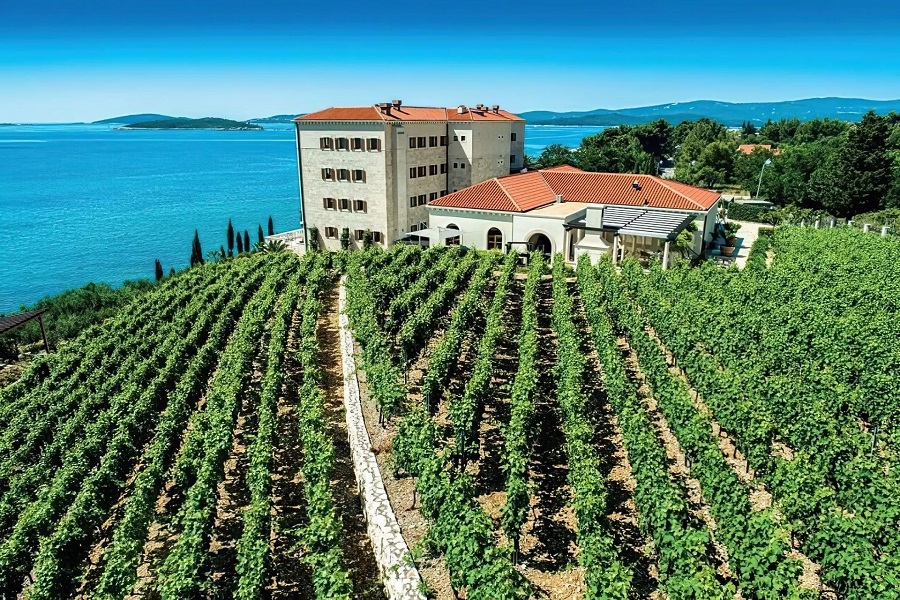 Photo credit: www.kortakatarina.com
When you visit Korta Katarina's winery housed within a luxury boutique hotel, you'll be blown away by the attention to detail and grandeur of the building as well as by the views of the Adriatic and Korcula island. Visitors to Korta Katarina can choose between six wine tasting experiences with options including chocolate wine tasting, gourmet tapas, five-course royal culinary wine pairing. This is Peljesac's premier gourmet destination for a luxury fine dining experience with wine pairing. Korta Katarina produces eight wines, seven of which use grapes from Peljesac. You'll be able to sample wines that are hard to find elsewhere such as Plavac Mali as a rose wine and a sparkling Rukatac.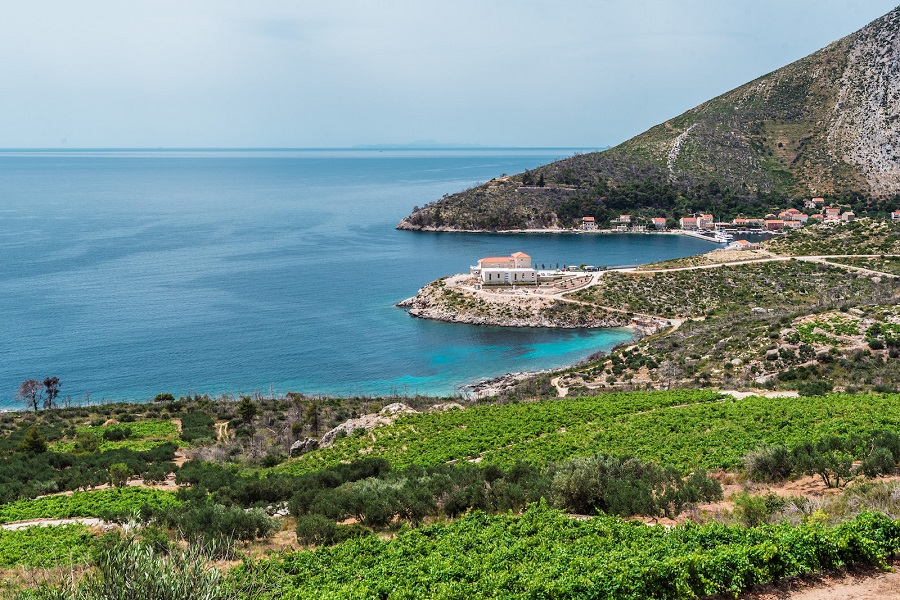 Photo credit: www.grgic-vina.com
Miljenko 'Mike' Grgic's story is the subject of the documentary 'Like the Old Vine' and when you learn of his life, a career in Napa Valley, and subsequent return to Croatia in 1996, you'll quickly understand why. Located a stone's throw from the waters of the Adriatic in the beautiful seaside village of Trstenik, Grgic Vina produces two varieties: Plavac mali and Posip (white wine). The winery is open every day from 9 am to 7 pm and offers stunning views from its tasting room.
For more information on land tours in Croatia that include vineyards and wineries, contact the friendly and professional team at Adriatic DMC here.