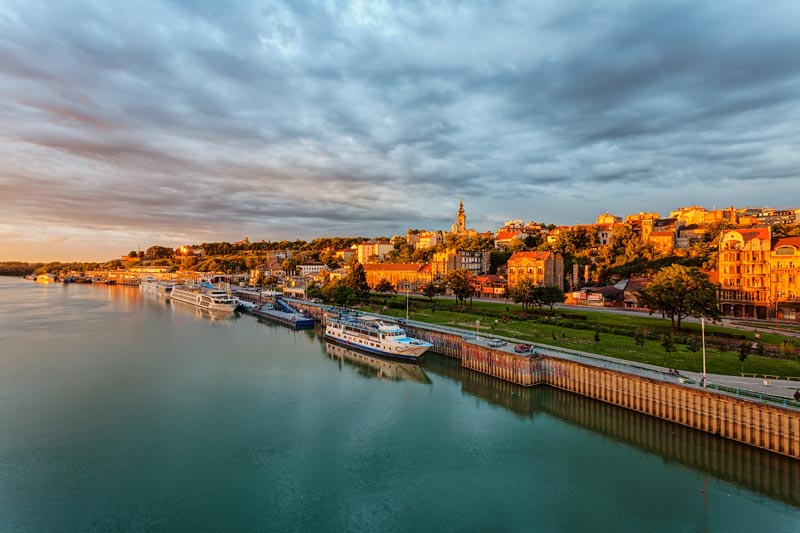 Serbia's time in the tourism spotlight is coming. For those people looking for the 'next big thing' in destinations, look no further than this Balkan country which offers a mesmerizing mix of old and new.
As the Shorex partner for Crystal River Cruises in the Danube ports of Novi Sad and Belgrade, we're well acquainted with the variety of excursions available to tourists looking to immerse themselves in the real Serbia.
Whether it be a bike adventure in Belgrade or Serbian cooking class, each of our excursions is guaranteed to offer visitors the chance to learn about Serbian culture and feel a part of the vibrant country.
On our hiking and yoga workshop at Avala Mountain, tourists not only see Belgrade from a different perspective (high on a hill), they also experience its surrounding nature and learn about the significance of the Avala Tower in Serbia's history.
Discover more of our Danube shore excursions in Belgrade in our video, below.
Did you know that Novi Sad is considered to be Serbia's answer to Athens thanks to its role in the country's cultural development? That's why it makes such a brilliant Danube cruise port as passengers can witness Serbia's cultural evolution walking its streets and visiting key places.
How about a guided tour of the former synagogue followed by private classical concert recital? Or maybe something food-focused? For that, there's the Novi Sad food trail which takes guests to the honey museum, a wine cellar and a quaint bakery that makes the most delicious kuglof cake.
Adrenalin and nature lovers will be bowled over by our Fruska Gora horseback riding tour. Watch our promo video below to find out why.
If you'd like more information on Danube River shore excursions provision in Belgrade and Novi Sad, get in touch with the friendly and professional Adriatic DMC team.