Croatia is renowned for many things and its cuisine is definitely up there with its stunning coastline, historic buildings and friendly people. For those lucky enough to be visiting the Dalmatian region, a host of gastronomic delights await. We've put together our top 5 dishes to try whether you're in the bustling city of Split, a rural village in Konavle or on the jet set island of Hvar.
Skampi na buzaru
Scampi in Buzara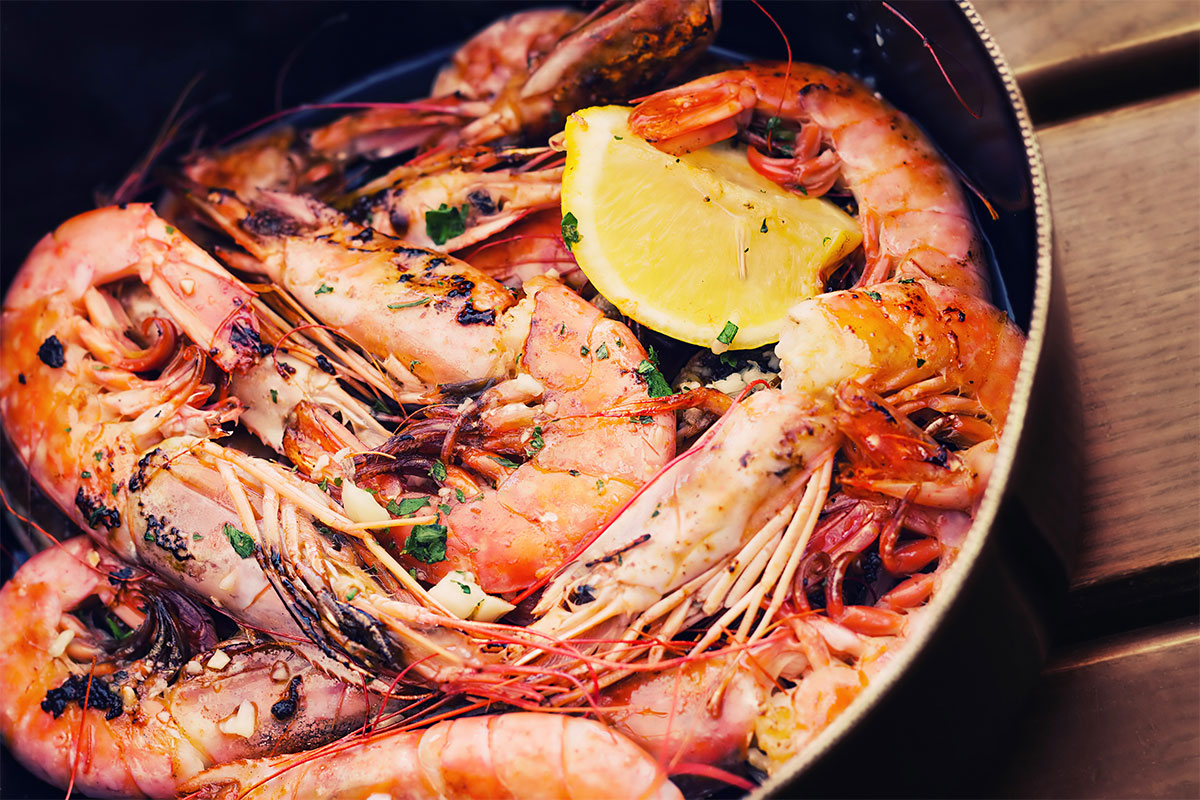 A finger-licking good dish, the tomato buzara sauce makes it. The scampi should come with the shell on so that you can enjoy sucking the juices out so don't be afraid to get messy. Enjoy with crusty bread.
Pasticada
Dalmatian Beef Stew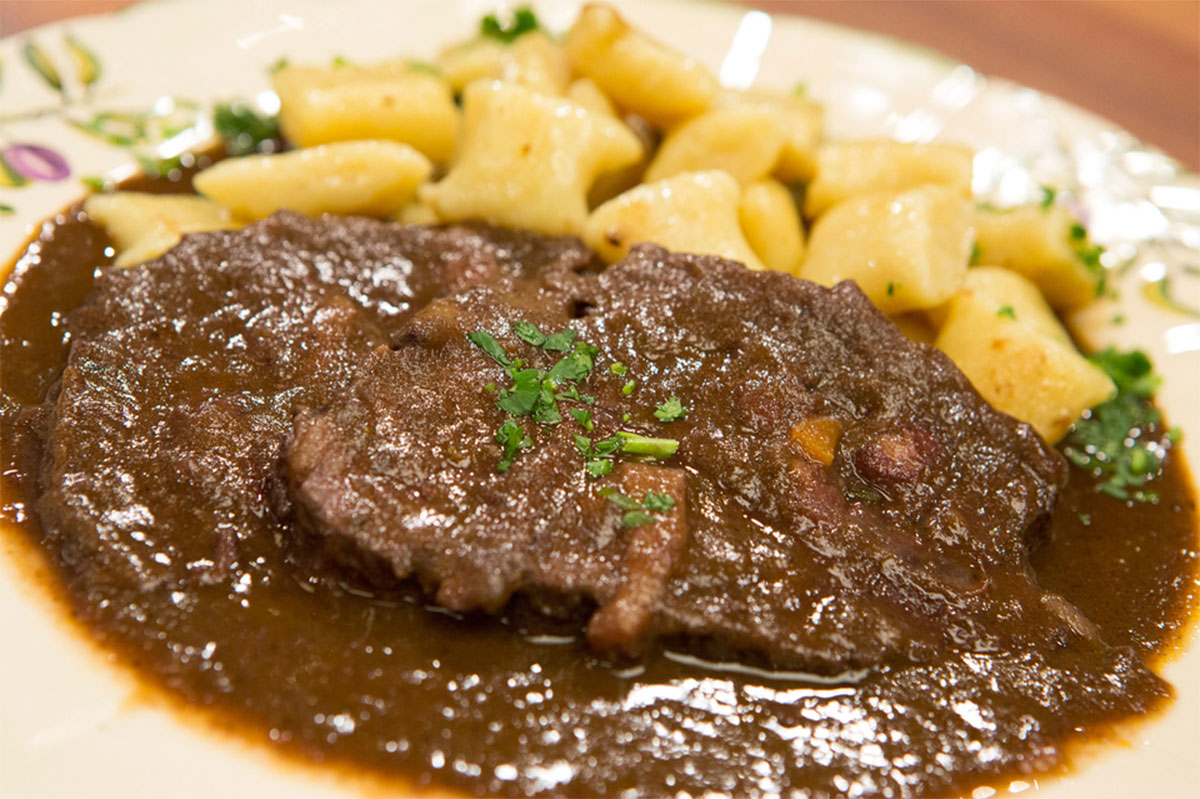 A winter favorite, Pasticada is often served for special occasions such as feast days. With sweet and savory flavors, its rich sauce is made using a generous amount of red wine, prunes and apples. The slow cooked beef should melt in the mouth and is traditionally served with gnocchi.
Stonska torta
Ston Cake
This is possibly one of the world's most unusual cakes as its main ingredient is pasta! Getting its name from the town it hails from (Ston), this cake is traditionally prepared for special occasions such as weddings. Made using macaroni pasta filled with a chocolatey-cinnamon mix, the cake is enveloped in a pastry which hides its holey interior. Perfect for enjoying with a cup of fresh coffee.
Teletina ispod saca
Veal Under The bell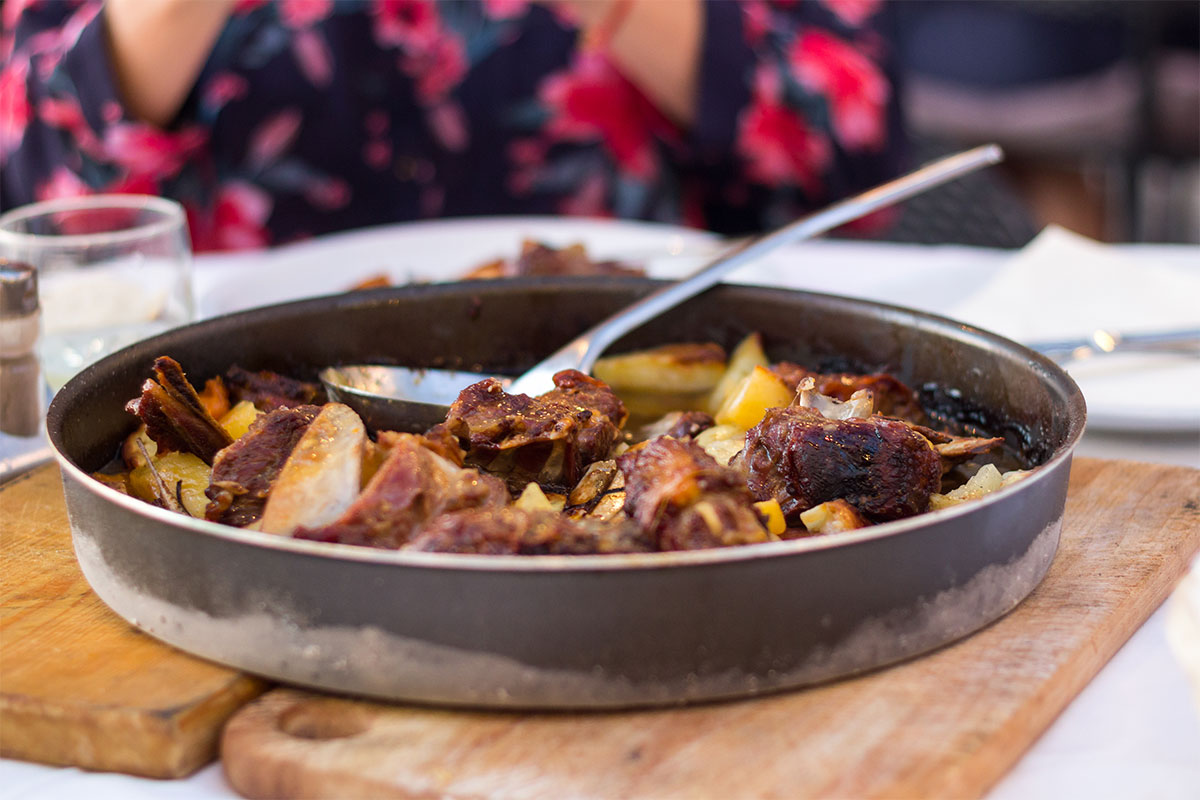 Think the best roast dinner you've ever had in your life and then times it by 10. Veal cooked under the bell may well be the tastiest and tenderest meat you ever enjoy. The cuts of veal are laid on top of a layer of potatoes in a round roasting tin and placed on charcoal embers with a 'bell' on top. This metal lid is covered with embers and the meat is left to roast slowly. Simple to prepare and difficult to get right, this dish is truly worth the wait.
Crni rizot
Black Risotto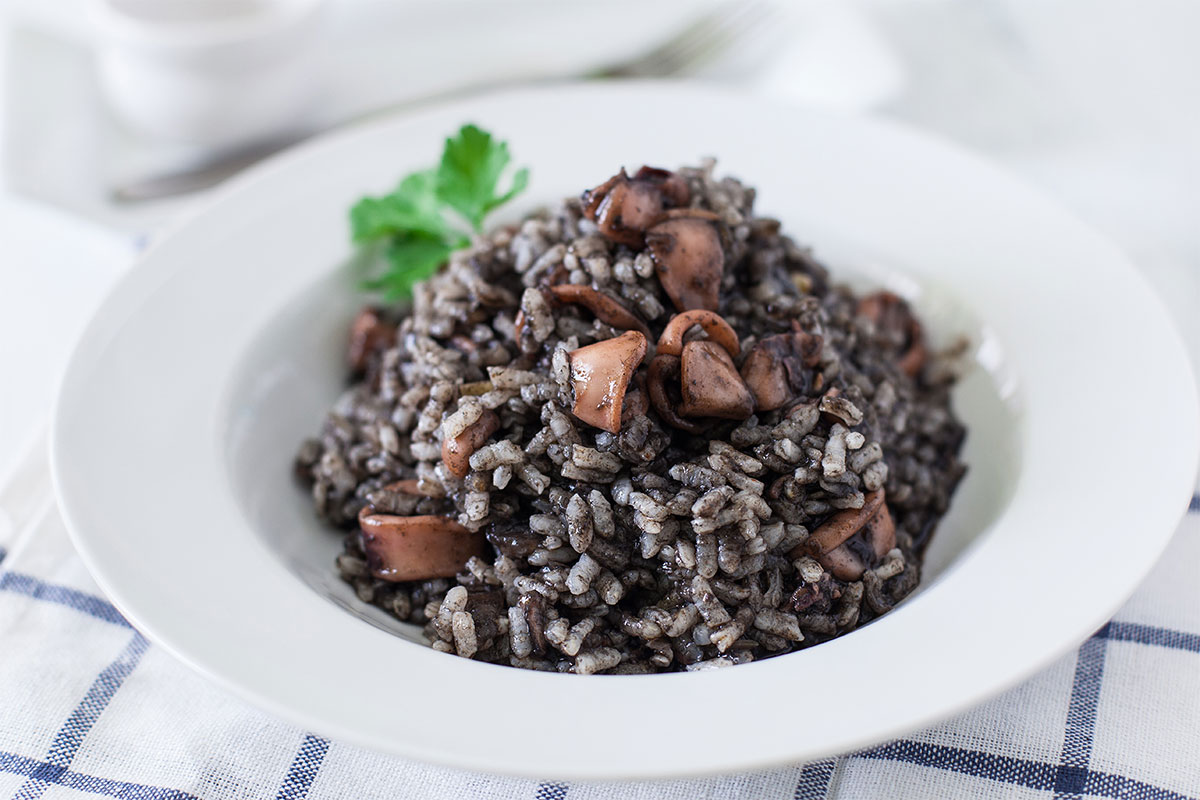 If you don't mind getting your teeth dirty (temporarily) and love seafood then this is for you. Made using cuttlefish, this simple has few ingredients put packs a massive taste punch. The cuttlefish's black ink provides the rich color while its meat the taste. Simply sprinkle with grated parmesan and enjoy with a glass of white wine.
To round these delicious Dalmatian meat and fish dishes off nicely, we recommend indulging in a glass of Croatian wine. When it comes to reds, the indigenous Plavac Mali grape produces two excellent varieties, Dingac and Postup. Both are produced on the Peljesac peninsula and perfect for pairing with a meaty dish such as Pasticada.
For a Dalmatian white wine that dazzles, look no further than Posip. Produced across Dalmatia but most famously on the island of Korcula where the grape hails from, Posip wines are full-bodied with an intense aroma and are a great accompaniment to seafood dishes.
And finally, we'd recommend sampling a glass of Prosek with your dessert of choice. This sweet dessert wine is mostly produced in Dalmatia and typically aged in smaller oak barrels and its color will depend on the grape variety used to make it.
Once you've incorporated a land tour or cruise to Croatia in your travel program, it's time to consider the expert insight and insider knowledge you can share with your clients to make their trip an unforgettable one. As a leading destination management company in the Adriatic region, we're here to help you take your travel products from average to amazing. Contact us to find out what we can do for you.