Deciding on what to see on a tour of the Balkan region is not a easy task so we're here to help make it simpler for you. We've put together a rundown of five of the most picturesque small towns covering Slovenia, Croatia, Montenegro and Macedonia. Once you've read this, we're confident you'll be filled with inspiration to create your own bespoke Balkan land tour for your clients.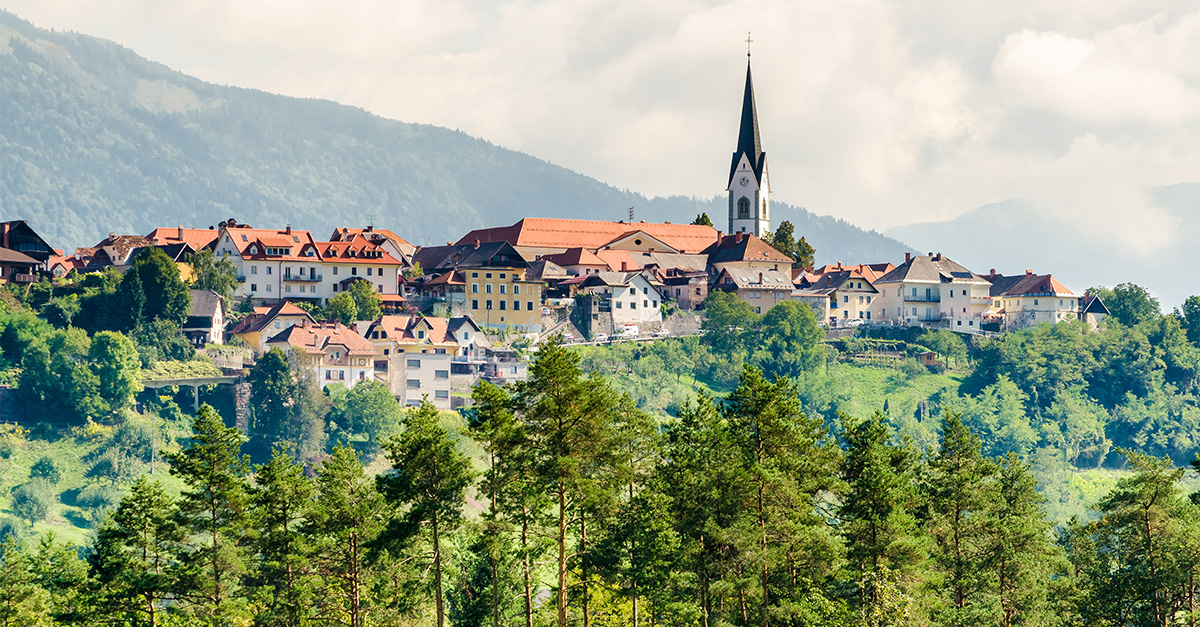 With stunning views of the Alps and beautiful buildings dating back to the 15th and 16th centuries, this small town just 7km from tourist favorite Lake Bled, is a gem not to be missed in Slovenia. Groups can while the day away at the town's beekeeping museum, art gallery and gingerbread workshop. The well-preserved historic architecture will provide plenty of material for photography enthusiasts and foodies will delight at the traditional dishes served at the family-run restaurant in the heart of the town, which dates back 130 years.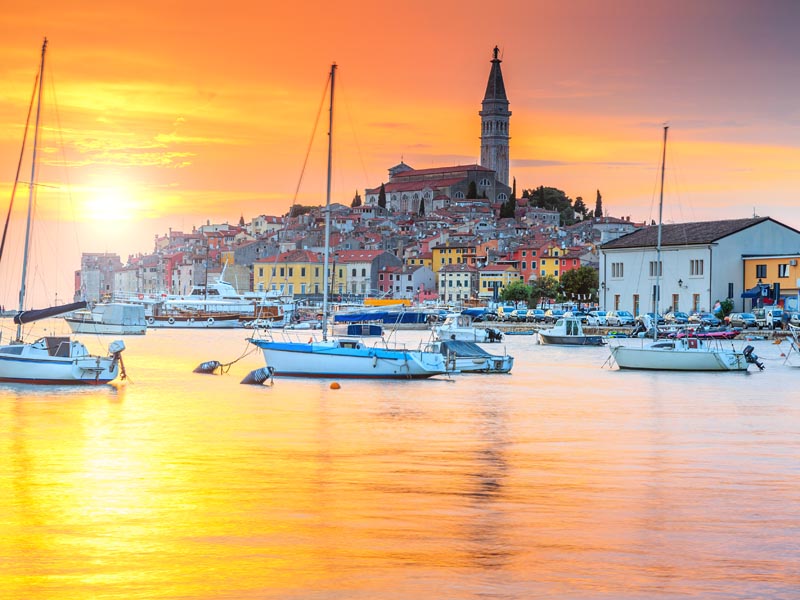 There are many beautiful coastal towns in Croatia but Rovinj is the jewel in Istria's crown. With a heavy Italian influence, you'll notice architectural similarities with Venice (the town's bell tower is a replica of St. Mark's Campanille) and be able to sample pasta dishes aplenty. Rovinj is home to Croatia's only Michelin star restuarant, Monte, where diners can enjoy dishes prepared using the freshest seafood and the finest local ingredients from Istria, including its famous truffles. If you're a boat enthusiast then the Batana Eco-museum is a must.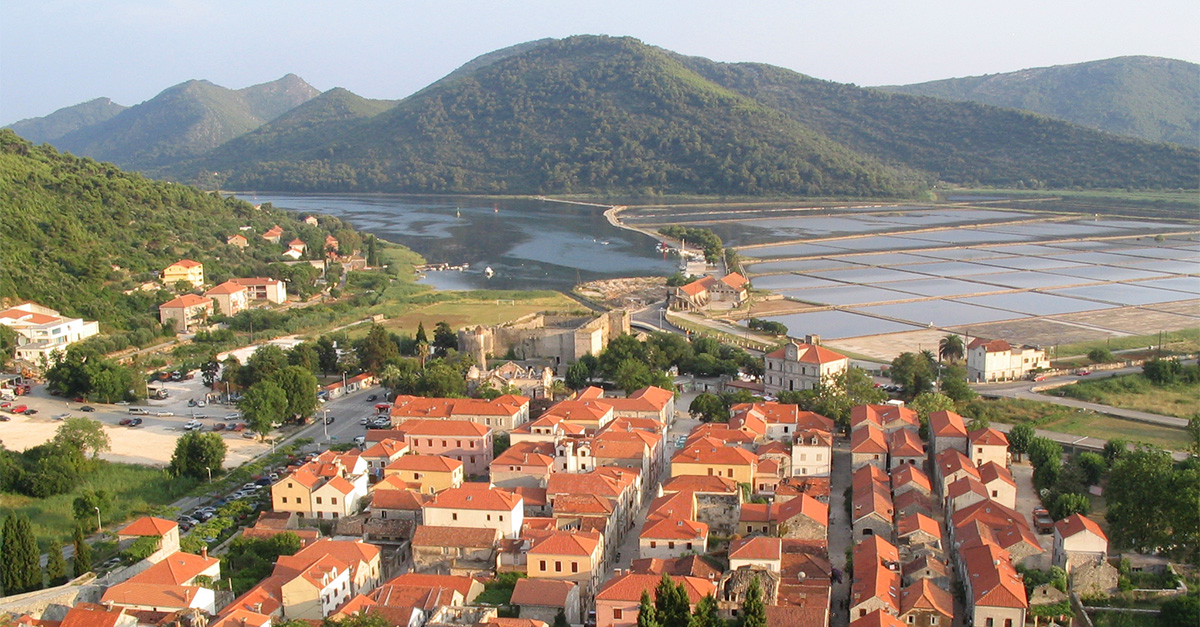 Eat oysters and live longer. Well that's the claim at least, and Ston's the place to enjoy them on the Adriatic coast. Not only does this town have some of the best oysters, mussels and fish you can sample on the coast, it's surrounded by historic defense walls (the largest in Europe), home to salt flats and close to some of the region's best wineries. In short, if you love seafood, you'll love Ston.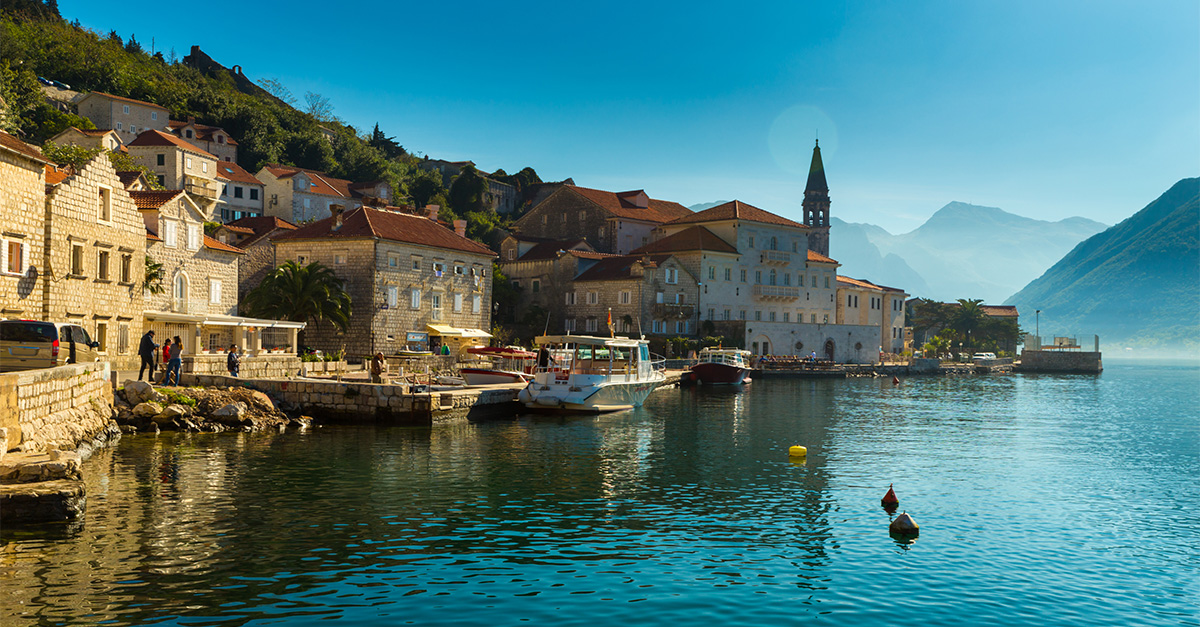 Lying on the shores of Kotor Bay, Perast seems like a mirage from a distance on a hot summer's day. Its beautiful white stone palaces and churches are food for the eyes and from its shores you can take a boat to the magical Our Lady of the Rocks islet, a manmade island home to a stunning blue domed church. Hire a bike to ride through town, enjoy lunch at a seafront restaurant or simply swim in the azure blue waters.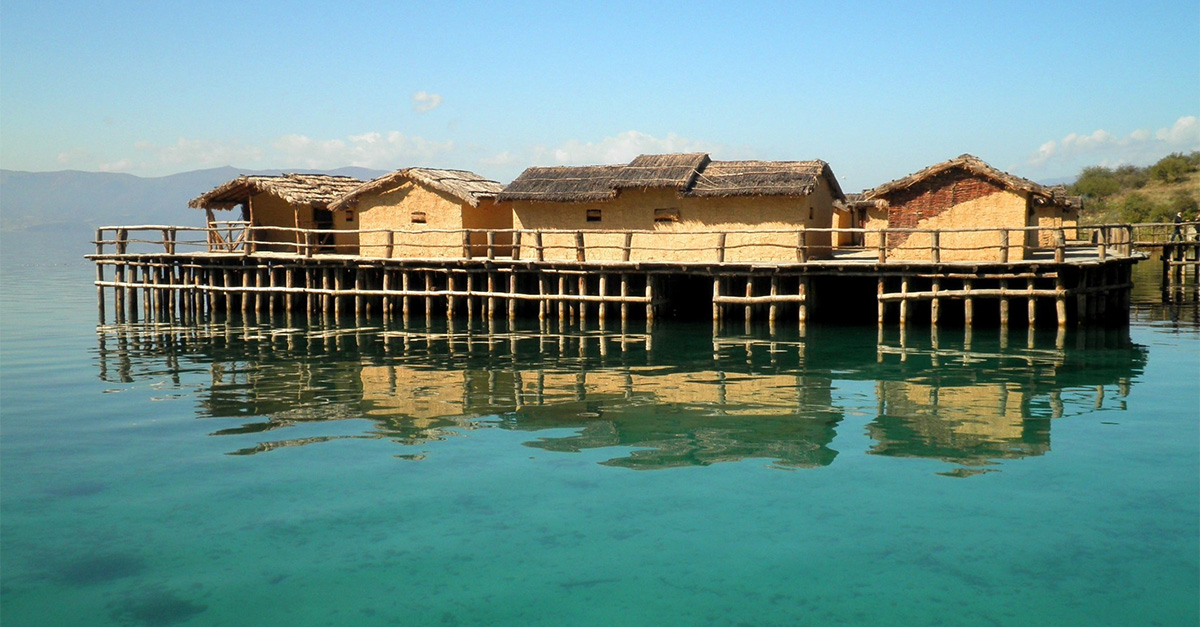 A town on a lake, Ohrid is one of the oldest settlements in Europe. Rich in history and culture it's been a UNESCO World Heritage Site since 1979. Wander the cobbled streets of the old quarter discovering its many churches and cafes before exploring the Museum on Water. Lake Ohrid is the deepest in the Balkans and one of Europe's oldest, at an impressive 3 million years. Don't miss the chance to visit the monastery of Sveti Naum. You may bump into a peacock on your way there.