If you're vacationing in Dubrovnik, whether it be on a cruise or for a week, then a day trip to Mostar should be high up on your list of things to do. Why? Well, if its UNESCO World Heritage Site bridge isn't enough of a draw, there's plenty of other things for a brilliant day in this crossroad city.
The Old Bridge (Stari Most)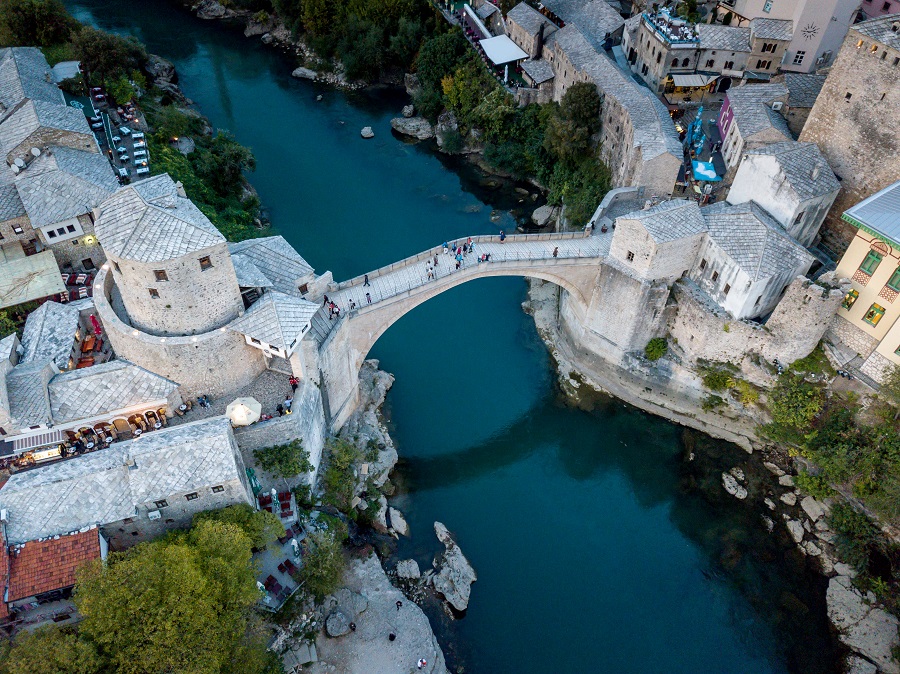 Spanning across the Neretva River, Stari Most is the icon of Mostar, recognized around the world and now a symbol of reconciliation and cooperation. Originally built in the 16th century, no trip to Mostar is complete without a walk across it. Rebuilt following the 1990s war during which it was destroyed. Look out for the bridge jumpers who bravely dive into the Neretva River from its center point at regular intervals.
Biscevica Kuca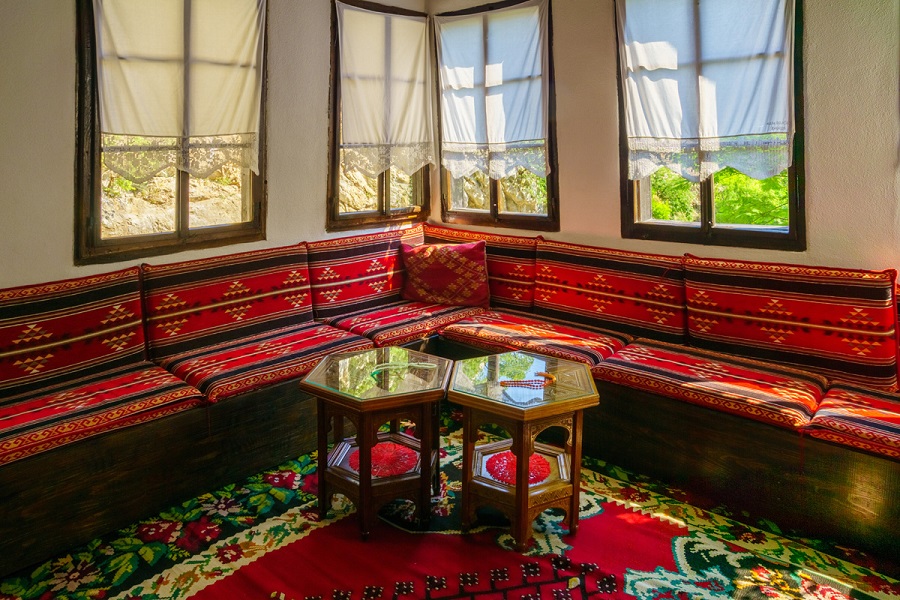 Take a step back in time as you walk through the courtyard of Biscevica Kuca (Biscevica House). This traditional Turkish house dates back to 1635 and lies right on the banks of the Neretva River. Walkthrough the rooms filled with authentic Ottoman period furniture and learn about life as once was in Mostar. It's possible to arrange a coffee and pita (pie) making demonstration for groups in the courtyard.
Koski Mehmed Pasha Mosque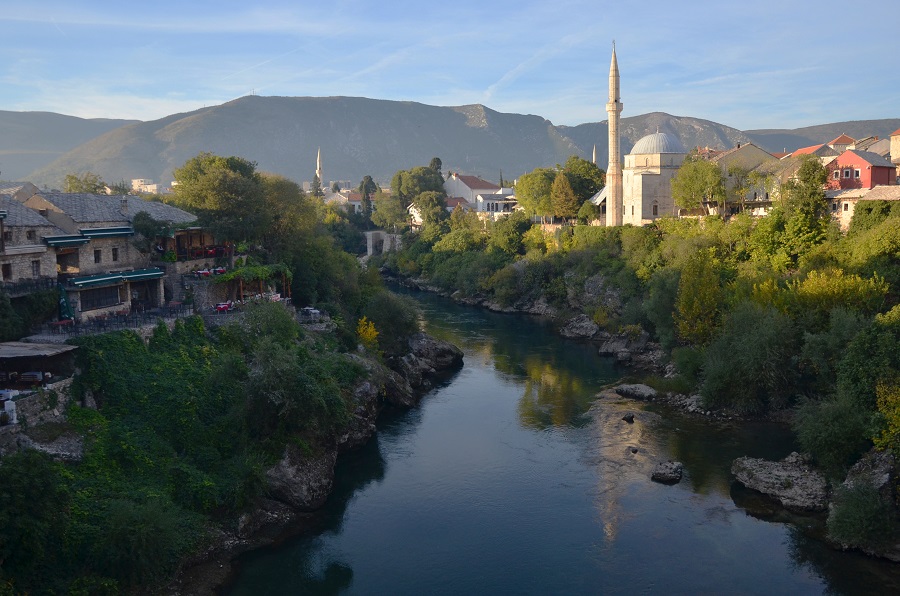 Built under the orders of Mehmed Pasha in the 17th century, this mosque offers panoramic views over Mostar Old Town from its minaret. Though perhaps it's best known for its calm and peaceful gated courtyard, a welcome alternative to the hustle and bustle of the crowds in town. Don't miss the botanical paintings on the dome or the stained glass windows at Koski Mehmed Pasha Mosque.
Blagaj Tekija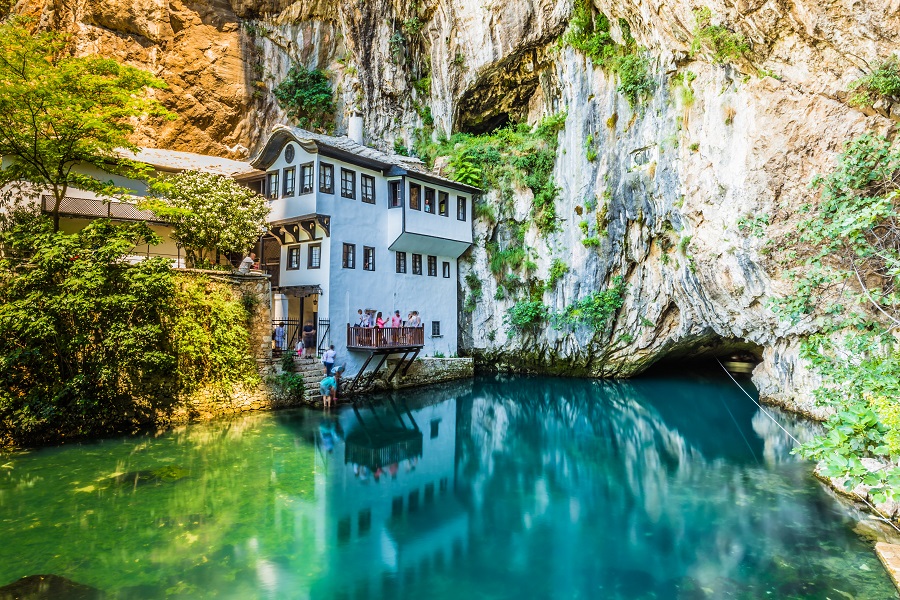 Ok, so this isn't technically in Mostar but it's only a 20-minute drive away. Located at the source of the bluey-green river Buna, this Dervish monastery (tekke in English) lies beneath a steep cliff in picturesque surroundings. Dating back to the 17th century, the historic building remains a venue for Dervish zikr praise-chanting three nights a week. Blagaj Tekija is a great place to learn about the cultural impact of Ottoman rule on this region.
Cafe de Alma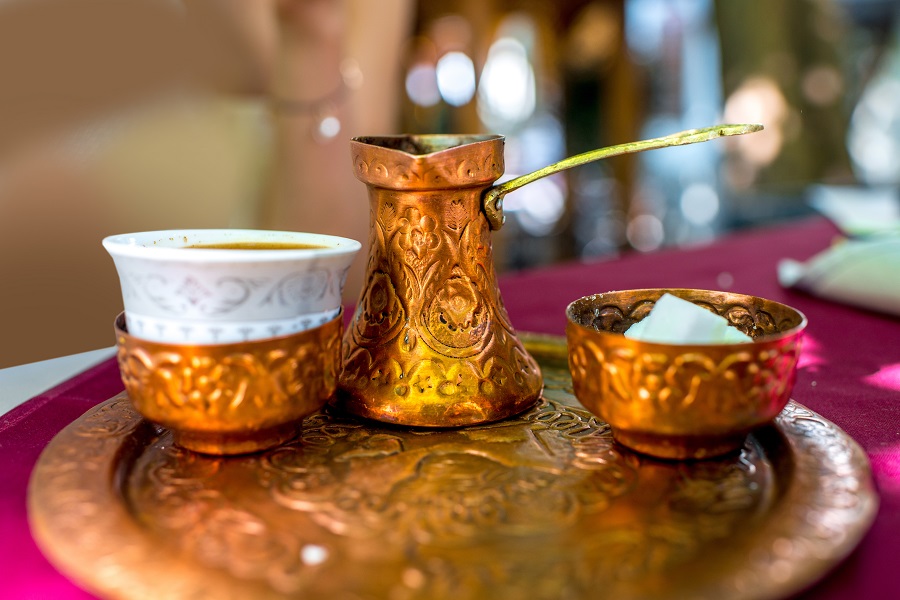 Drinking coffee is a past time that people in Mostar take seriously. Order a 'Bosanska' coffee for the real deal, brought to the area by the Ottomans, it's the only way to enjoy a caffeine hot as you soak up the atmosphere. Cafe de Alma is possibly Mostar's coolest cafe bar, even producing its own roast which you can purchase as a souvenir to enjoy at home. Filled with quirky artifacts and retro furniture, it's a cool spot to enjoy a break on your tour or try a coffee making workshop.
For more information on excursions to Mostar from Dubrovnik or Split, get in touch with the friendly and professional team at Adriatic DMC.