"If you don't love life, you can't enjoy an oyster; there is a shock of freshness to it and intimations of the ages of man, some piercing intuition of the sea and all its weeds and breezes. [They] shiver you for a split second." Eleanor Clark
A 40-minute car ride from Dubrovnik's Old Town lies a small place with a big reputation in the food world: Mali Ston.
Here, on the Peljesac peninsula, lie the farms that grow Dubrovnik's finest delicacy, the Mali Ston Oyster, renowned for its tantalizingly fresh flavor and superb quality. The Bay of Mali Ston produces the native European flat oyster, Ostrea edulis, and is in fact, one of the last healthy habitats in Europe for this species making it a truly special place to visit for travelers who want to taste the finest food on vacation.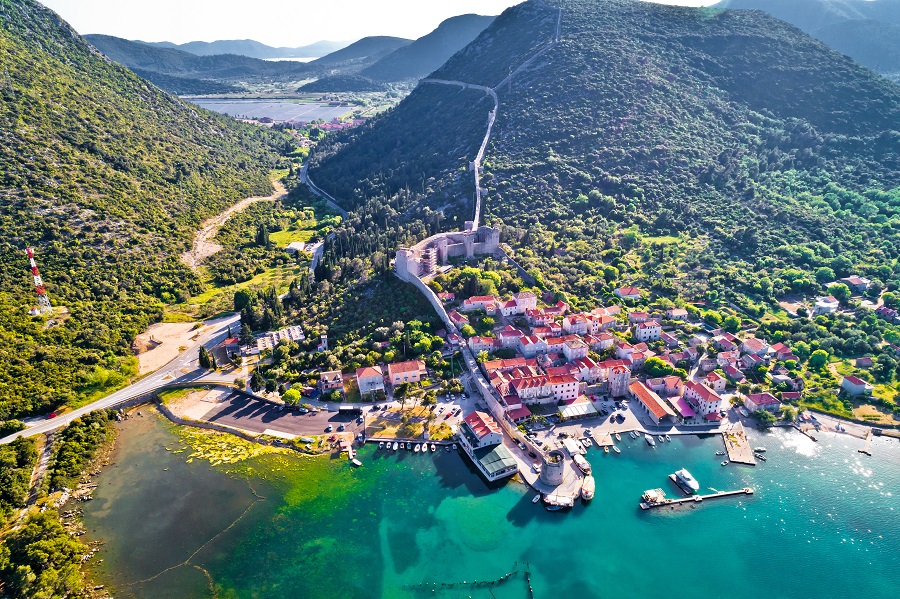 Mali Ston Bay is one of the few places in the world with waters so clean that visitors can to enjoy oysters directly from the sea which makes for an interactive experience on an oyster farm excursion. A protected area for nearly 40 years, Mali Ston Bay is one of the only remaining locations in Europe where the sea quality is graded with an A mark, making it a premier oyster farming area.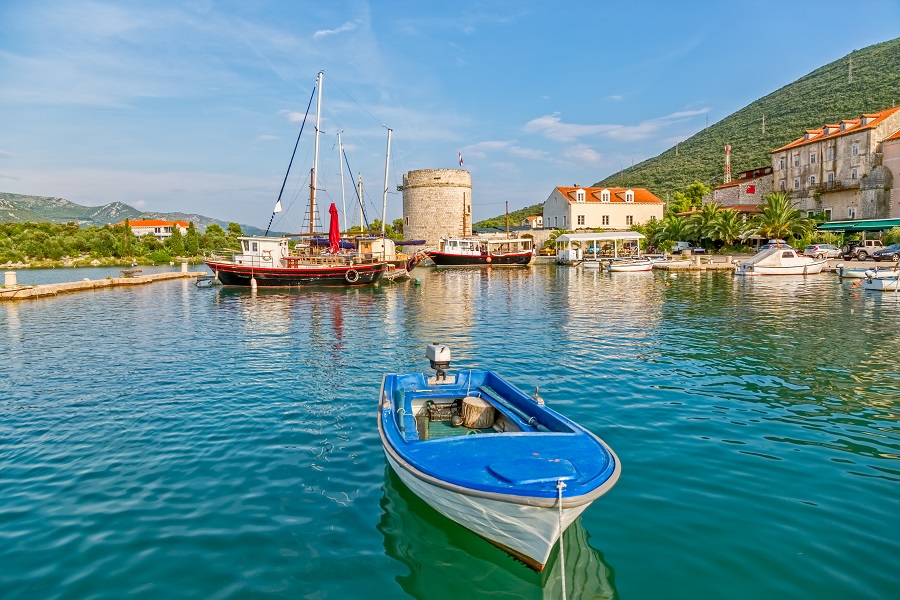 Did you know?
The farming cycle of the Mali Ston Oyster is two to three years. During this time an oyster will pass through a farmer's hands around five times.
Mali Ston's tradition of oyster farming is long and well documented, going back to the Roman Empire and with the oldest written record from the Dubrovnik Republic in 1573. Another significant date in the history of oyster farming in Mali Ston is 1936, when the General Trades International Exhibition in London awarded its Grand Prix and Gold Medal for quality to the Mali Ston Oyster, earning it a global reputation.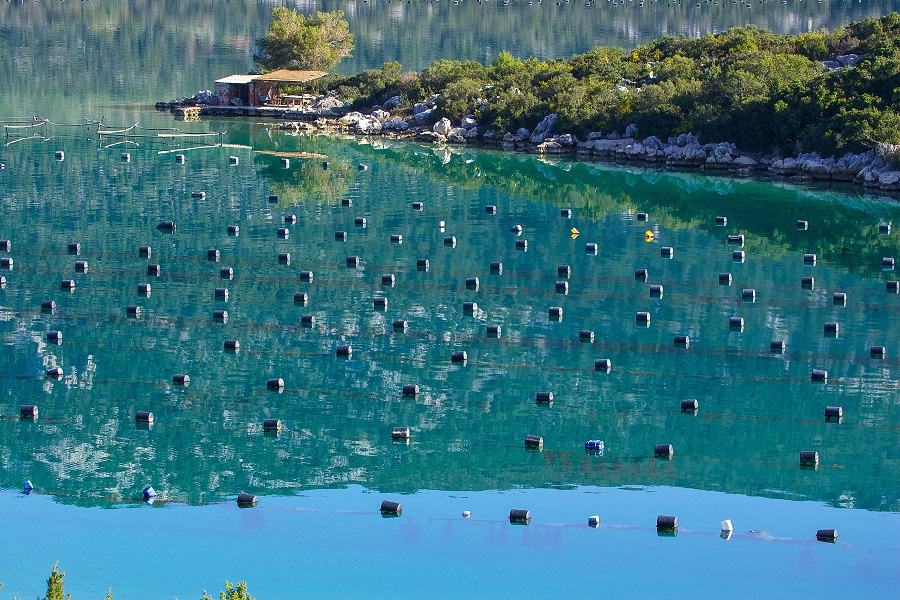 While the author of this blog is somewhat a purist when it comes to oyster consumption, travelers will find restaurants in Mali Ston and the wider Dubrovnik region serving the oyster in dishes such as soup, risotto, pasta, pan-fried with sauces, or grilled.
On a Mali Ston oyster farm excursion, you'll sail to a farm's ponton where the farming process is explained in detail, and then have the opportunity to sample them directly from the Adriatic Sea in their fresh form. Afterward, a meal can be arranged in a local restaurant renowned for its seafood and shellfish specialties. Mali Ston is also known for its delicious mussels and famous cake, Stonska Torta.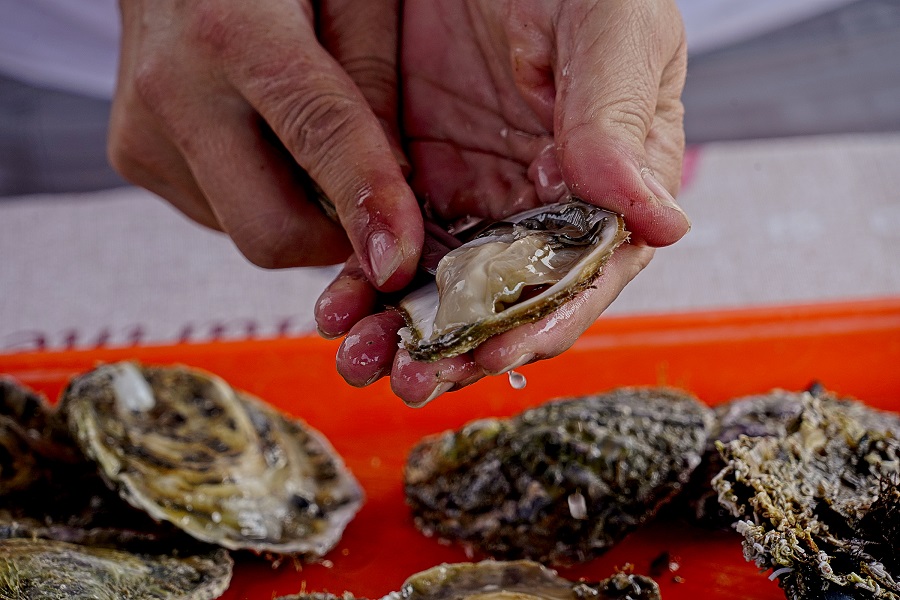 Of course, it would be remiss not to suggest the perfect pairing for a Mali Ston Oyster for a complete tasting experience. Croatia's leading sommelier and Dubrovnik local Sinisa Lasan recommends either a sparkling white wine such as Kurtalj Winery's DRI or a dry white such as a Posip like Merga Victa from Korcula island. If you're a fan of rosé then Sinisa recommends Volarevic Winery's La Chic, produced in nearby Komarna.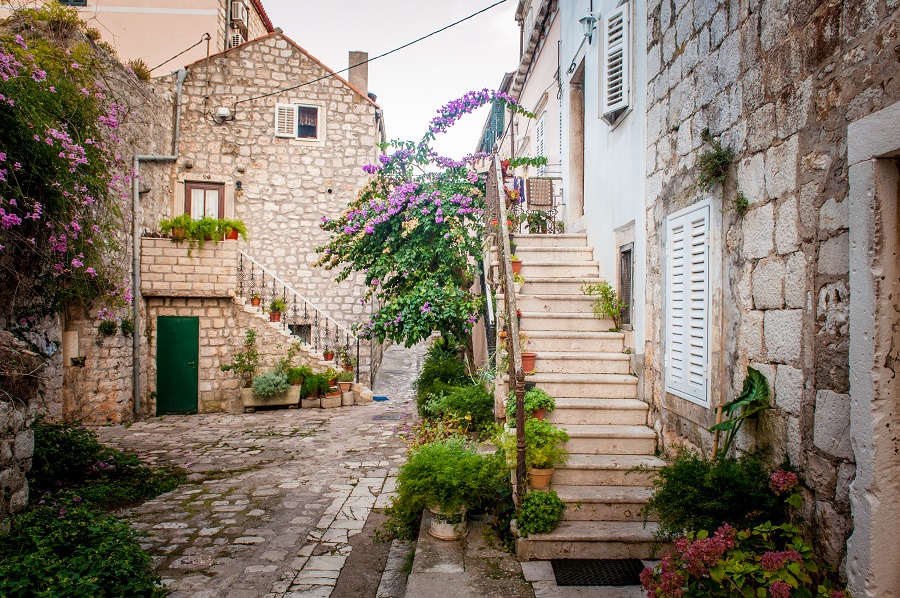 After you've allowed your meal to settle, exploring the historic town of Ston is our next recommendation. The town is connected to Mali Ston by its impressive defensive walls which form one of the longest preserved fortification systems in the world. Construction began in 1358 on the Walls of Ston and a walk along them will not only help you work off lunch but offer incredible panoramic views over the historic salt pans, Ston, and Mali Ston Bay.
For more information on shore excursions to Mali Ston and oyster farm experiences, contact the friendly and professional team at Adriatic DMC.