What makes a hotel perfect for a honeymoon? We have a 3-point criteria: Location, views and luxury and all of these Dubrovnik hotels meet that. Whether you prefer a minimalist design aesthetic or something traditional, there's a hotel for you. And you're not limited on size too. Choose from boutique, mid-sized to large capacity depending on how many people you want to share the pool with (or talk to).
Villa Dubrovnik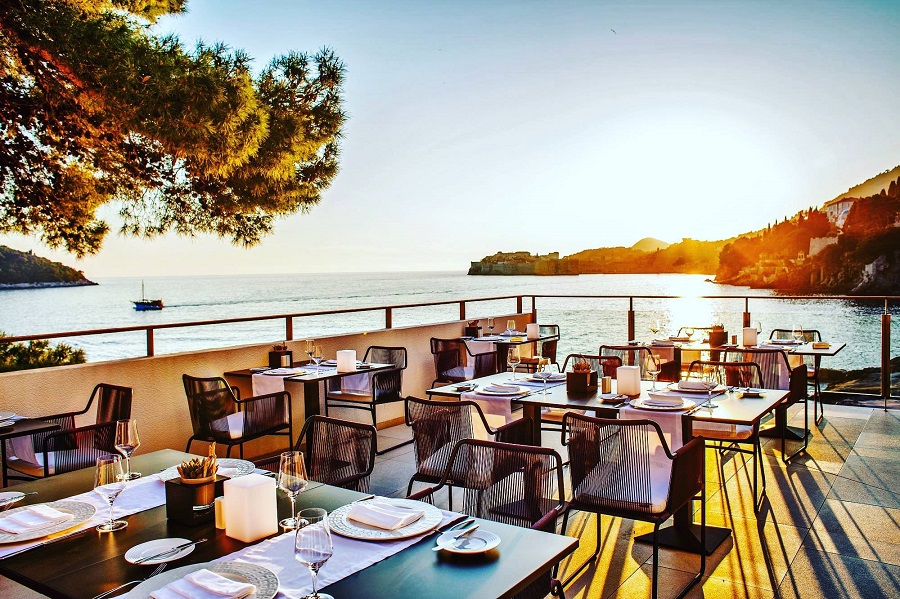 Far reaching views over the Adriatic, Lokrum island and Dubrovnik's historic Old Town mean that you may not want to leave Villa Dubrovnik once you arrive. Its 55 rooms have a neutral color palette allowing the blues and greens of your bedroom view to truly come to the fore. Villa Dubrovnik boasts a multi-level bathing area as well as a minimalist design indoor pool. Choose between its restaurant, al fresco or rooftop bar for a delicious meal or cool cocktail. The spa & wellness has an extensive list of treatments available using Sodeshi and EvaMaria products.
Hotel Excelsior Dubrovnik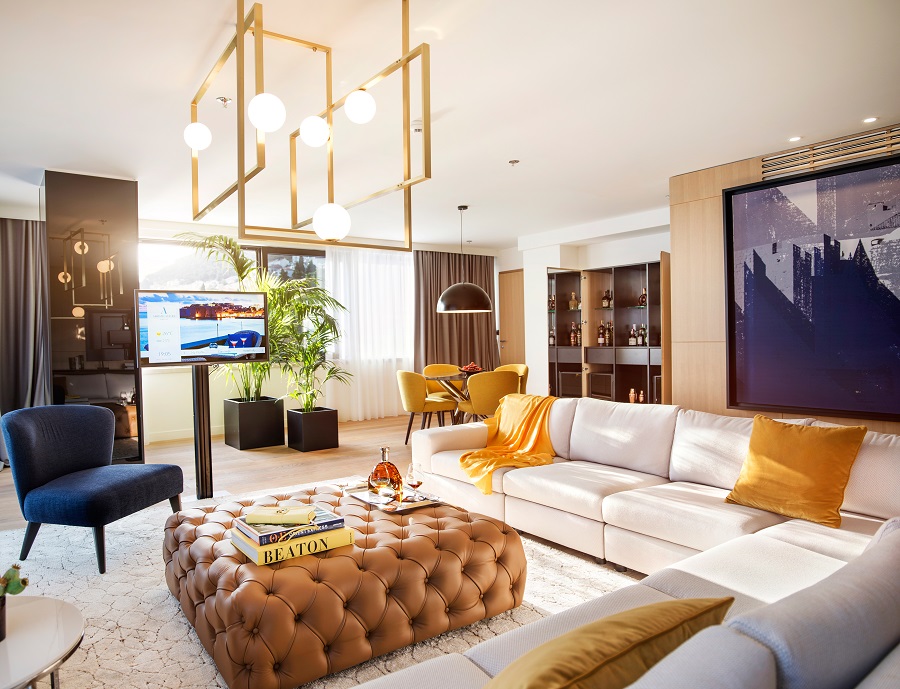 This 5-star hotel has welcomed royalty, Hollywood greats and the jet set for decades. Everyone from Queen Elizabeth II to Liz Taylor has stayed at the Excelsior and when you reach its Abakus Piano Bar, you'll understand why. Its huge open-air terrace offers breath-taking views of the Old Town and Lokrum island. With a fresh water pool, large spa & wellness and just a 10-minute walk to Ploce Gate, it's the perfect base for exploring the Old Town. Each of the 158 rooms' natural shades, dark wood furnishings, handpicked accessories and state-of-the-art equipment will ensure you have a comfortable yet luxurious stay.
The Pucic Palace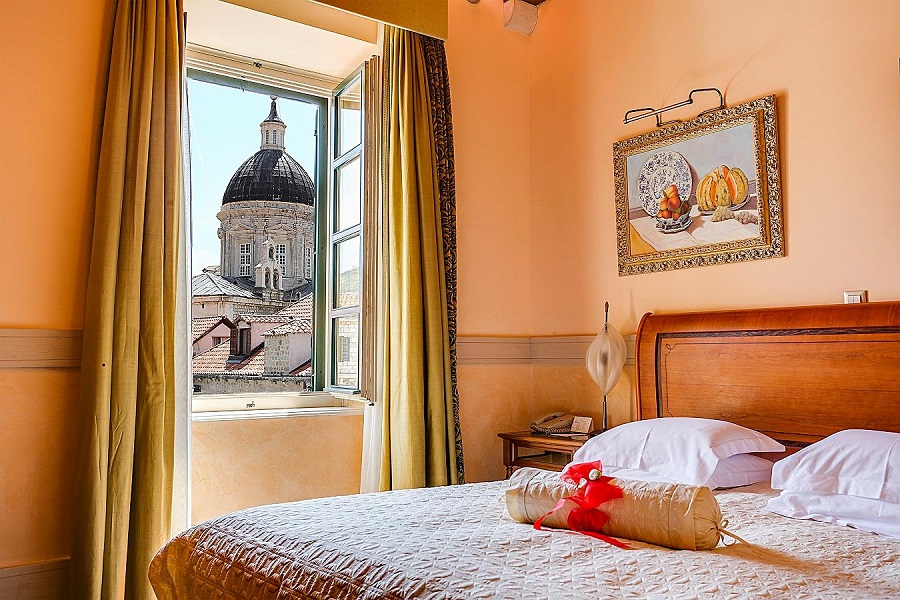 If you like old-fashioned glamour, Pucic Palace is the hotel for you. This boutique hotel is located right at the heart of Dubrovnik's UNESCO Old Town, the green market is held on the square right in front of it. Pucic Palace offers its guests magnificent Renaissance surroundings with its natural tones and timeless furniture. It's easy to imagine yourself as one of Dubrovnik Republic's former aristocrats when you wake in such princely surroundings. This period property has surprisingly spacious bathrooms too, kitted out with Bulgari amenities no less.
Further afield (Peljesac peninsula)
Villa Katarina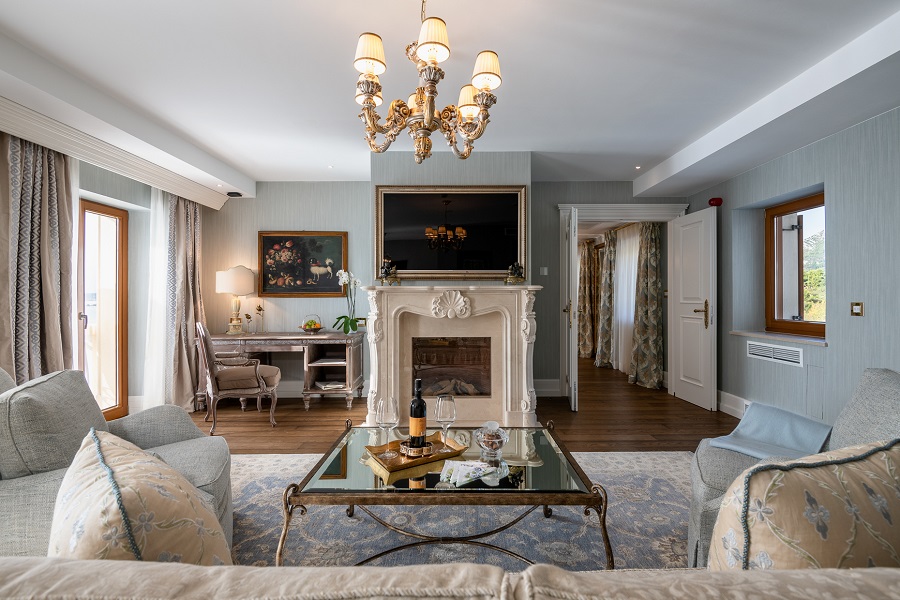 If you're not interested in being based close to Dubrovnik Old Town, have a budget to blow and are passionate about wine, then Korta Katarina is the one for you. Located in Orebic on the Peljesac peninsula which is a renowned wine growing region famed for its Plavac Mali and Dingac wines. Villa Katarina is where Croatian hospitality meets American attention to detail according to its website and it's obvious from the second you arrive. Eight opulent and unique suites provide stunning views over to Korcula island, and its bar is the perfect place to sample one of the seven wines from the hotel's vineyards (Korta Katarina).
For help creating the perfect honeymoon itinerary in Dubrovnik, Croatia for your clients, get in touch with the friendly and professional team at Adriatic DMC.