Besides beautiful scenery, clean blue waters and delicious Dalmatian cuisine, Split also offers the opportunity to explore some brilliantly preserved historic sites. A tour of any of these will add a new perspective to your time in the Dalmatian city and help you to uncover the region's fascinating past and the people that shaped it.
Diocletian's Palace
Not only one of the most important historic sites in Croatia but one of the best-preserved monuments of Roman architecture in the world. This palace was built by order of former Roman Emperor Diocletian as his very large retirement residence. Today it forms about half of the historic town area in Split but don't let its name confuse you as it's not one building with four walls, instead more akin to a complex comprising several buildings. A UNESCO World Heritage Site, the Palace dates back to the turn of the 4th century. Visit the cellars which doubled as Daenerys' dragon's den in Game of Thrones and the Peristil with its Egyptian sphynxes over 3000 years old.
Salona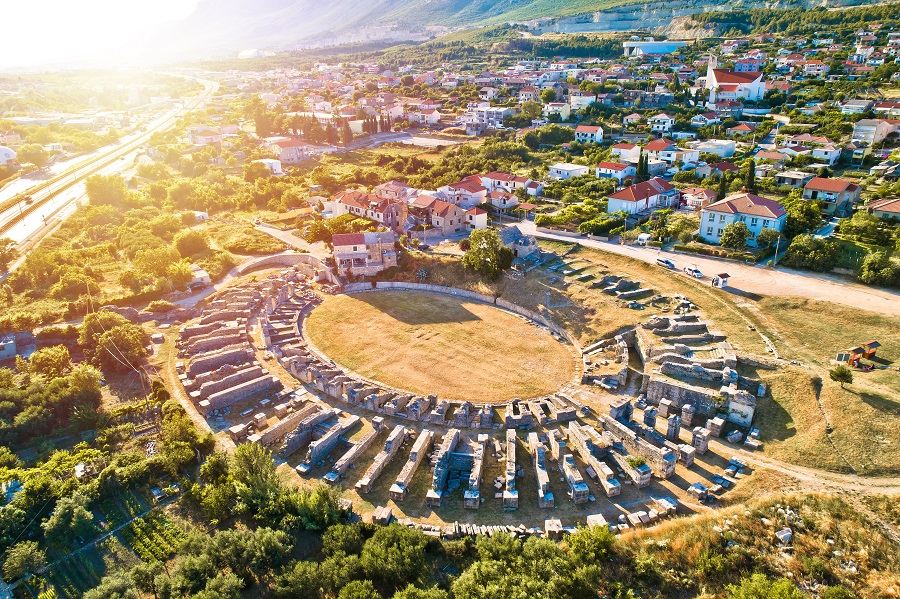 Known as Solin locally, this was once the capital of the Roman province of Dalmatia. It's the largest archaeological park in Croatia and is first mentioned as far back as 119 BC. When you visit Salona, you'll feel its Roman history come alive thanks to its amphitheatre, forum with temples and cemeteries. Be sure to call in at the Tusculum, built in 1898 by archaeologist Monsignor Frane Bulic, who used the property as his base during his excavations and research. Here you'll find displays depicting the early work done at Salona for some extra insight on your tour.
Klis Fortress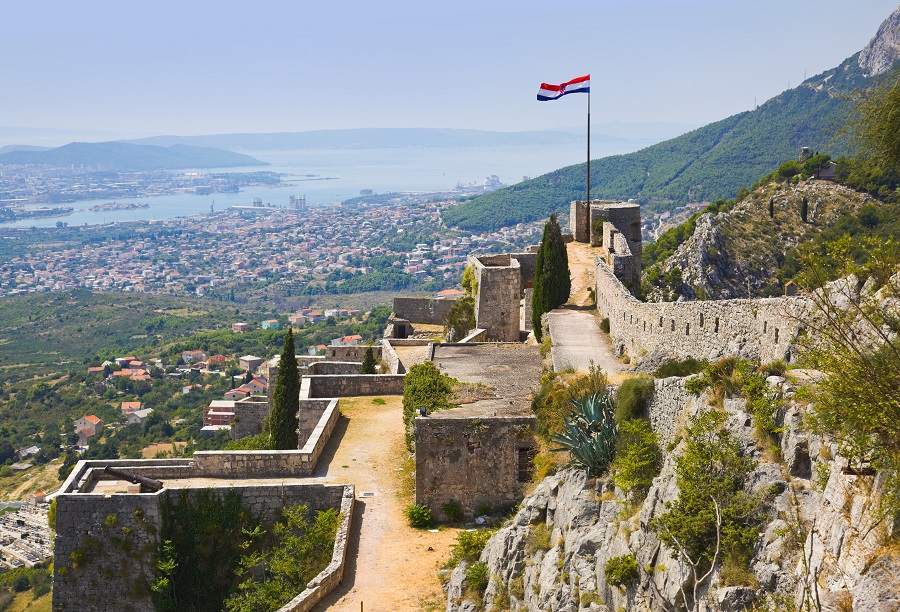 Many people will immediately recognise Klis Fortress, which looms above Split and Solin, from Game of Thrones where it doubled as the city of Mereen. Klis was developed as a large fortress during the Ottoman Wars as its position between the Mosor and Kozjak mountains made it an important defensive position. The medieval fortress is still intact and houses an exhibition which depicts day to day life in the complex during the Ottoman Empire. Learn all bout the Uskoks and their role in defending the fortress. Once you're done taking in the site's turbulent past, make sure you take advantage of the brilliant panoramas and take some photos.
If you'd like to create a land tour program or shore excursion that includes historical and UNESCO sites in Croatia or Split, get in touch with the friendly and professional team at Adriatic DMC.